57 THINGS TO DO In Margaret River [LOCALS GUIDE 2023]
Margaret River is a world-famous tourist destination located a three-hour drive south of Perth in Western Australia. I'm not putting it lightly when I say, it has it all. There are so many things to do in Margaret River I literally don't even know where to tell you to start!
A bit about me: My name is Donna and I have been living in Margaret River since 2016. In that time, I have helped thousands of visitors to Margaret River plan their holidays here. At this point, you could say that I am a Margaret River expert! My number one goal is to help fellow travelers just like you have an unforgettable Margaret River experience.
There are so many top things to do in Margaret River – it can be hard to know where to start! To help you out, I've put together a list of some of the best things to see and do in Margaret River.
Are you ready? Let's dive in!
This article contains some affiliate links which means that I may earn a small commission when you click on them, at no additional cost to you. I do hope you find the information in this article helpful!
Don't have time to read the whole article? Here are my;
🏆TOP 3 THINGS TO DO IN MARGARET RIVER!🏆
1.Have You Even Visited Margaret River If You Haven't Been On A Wine Tour?
I'm just kidding, but only sort of. Wine tours are a great way to visit multiple wineries in one day, without having to worry about driving (or drinking and driving, which is definitely not a good idea).
If you're wondering what to do in Margaret River, you can't go past a wine tour!
There are plenty of wine tour companies to choose from, and they all offer slightly different experiences. Whether you want a private tour, a group tour, or even a bike tour, there's something for everyone.
Locals Tip: My go-to recommendation ALWAYS is to take this Margaret River: Wine, Coffee, Cheese, and Chocolate Tour. These guys have been operating in Margaret River for 17 years, so they're really the experts!
Their tour is 7.5 hours long and includes four tastings at three wineries, lunch at a brewery with a glass of beer or wine, a visit to Yahava Koffee Works, olive oil tastings at Olio Bello or Pukara Estate, and a visit to a cheese and chocolate factory!
This will probably sound really bad but I have been on this tour at least 3 times, and loved it every time! (I will probably go on it another 3 times too!!)
2.Visit The Famous Caves
There are actually more than 100 limestone caves all up in the Margaret River Region, but only six are open to the public. They are; Jewel Cave, Lake Cave, Mammoth Cave, Ngilgi Cave, Calgardup Cave, and Giants Cave, and they stretch all the way from Yallingup and Dunsborough in the north, to Augusta in the south.
All of the caves are really interesting and beautiful in their own way, and whichever one you choose will be an awe-inspiring experience.
It can be really hard to choose which cave to visit while you're in the region, (I would definitely recommend visiting at least one), so see my Complete Guide To Margaret River Caves to help you choose.
Locals Tip: I know I said I don't like choosing favourites, but actually Jewel Cave is my favourite. If you're down near Augusta anyway to see the Cape Leeuwin Lighthouse , I would recommend visiting Jewel Cave at the same time.
3.Cape Leeuwin Lighthouse
Cape Leeuwin Lighthouse is the tallest lighthouse on mainland Australia, and one of the most popular tourist attractions in Margaret River.
The views from the top are absolutely stunning, and the only place in the world you can see the Southern Ocean meet the Indian Ocean. The lighthouse itself is also really interesting, and you can learn all about its history on a guided tour.
Cape Leeuwin Lighthouse is located about 40 minutes south of Margaret River, near Augusta.
4.Cape Naturaliste Lighthouse
Cape Naturaliste Lighthouse is another popular tourist attraction in Margaret River, and for good reason. The views from the top are absolutely breathtaking, and you can see for miles in every direction.
The lighthouse itself is also really interesting, and you can learn all about the region's maritime history on a guided tour. Cape Naturaliste Lighthouse is located about 40 minutes north of Margaret River, near Dunsborough.
5.Whale Watching
Speaking of special experiences, Whale Watching out of Augusta or Dunsborough is another super popular tourist attraction in the Margaret River Region.
There are a few different whale-watching companies to choose from, but I would recommend this Whale Watching Tour, as they are local businesses and really know the area well.
A new 17-meter vessel provides an excellent view for all customers on this Whale Watching Tour. The waters around Margaret River are the perfect place to see Humpback and Southern Right whales as they migrate between June and December.
This Whale Watching Tour provides tours departing from Augusta and Busselton harbors to view whales in their natural habitat. These two to three-hour trips guarantee whale sightings and a fabulous experience.
This one-of-a-kind experience will leave you with memories to last a lifetime!
6.Helicopter Wine Tour
If you are you looking to do a wine tour in Margaret River with a twist, then this is the experience for you! Witness amazing sights as you are taken by helicopter with Helicopter Wine Tour In Margaret River on a journey of discovery through the vineyards and wineries of Margaret River!
With a tailored flight path, take in breathtaking views while tasting some of the region's finest wines, before finishing with a sumptuous degustation lunch at a renowned Margaret River winery. Perfect for those looking to experience a luxury Margaret River helicopter ride, with highly personalized service throughout.
Read my list of BEST Helicopter Rides Margaret River (AND OTHER FLIGHTS) for more.
7.Get Cheesy
No visit to Margaret River is complete without a stop at the cheese factory! The Margaret River Dairy Company is one of the most popular destinations in the region, and it's not hard to see why.
The Margaret River Dairy Company offers a delicious range of gourmet cheeses and yoghurts, all of which are made the traditional way, right here in Margaret River. Be sure to try the award-winning cheddar – it's my personal favourite!
Locals Tip: The Margaret River Dairy Company is open 7 days a week from 9.30 am – 5 pm, but if you miss it and you still want to make a cheese board, check out Margaret River's Riverfresh IGA, they are open 7 am – 7 pm 7 days a week and have a huge range of local and gourmet cheeses.
For cheese lovers, Yallingup Cheese Company is a must-visit. They produce small-batch, hand-crafted goat and organic cow milk cheeses that are sure to please any palate. Their cheese is made using milk from local dairies and is used in cheese production as soon as it's received, which helps to preserve the fresh milk flavours.
Yallingup Cheese Company is open Wednesday to Sunday 10 am – 5 pm for cheese sales, grazing boxes, cheese tasting boxes, and cheese platters.
8.Margaret River Farmers Market
The Margaret River Farmers Market is held every Saturday morning from 7.30 am – 11.30 am and is the perfect place to stock up on fresh, local produce.
You'll find everything you need for a picnic lunch or a BBQ dinner, including meats, bread, fruits, vegetables, cheeses, condiments, and more. There's also coffee, breakfast options, and live music to enjoy while you shop.
The Margaret River Farmers Market is the perfect place to start your Saturday morning, and it's only a 500m walk from town.
Locals Tip: I know getting out of bed early on a Saturday morning can be tough, but trust me when I tell you to go as early as you can. The Markets get so busy and full of so many people, I personally don't bother going if it's too late in the day. Parking can be an issue, although they have added more recently, so if you're staying close by, consider walking, but whatever you do, please DON'T park on the Bussell Highway verge. This is super dangerous.
Bonus Locals Tip: If it's not Saturday and you're wanting local fruit and vegetables, try the Garden Basket on Station Road. It's worth the effort. The stuff here is waaaaaaaay better than the supermarkets and it's all premium, local, and low food mile (and tell them I sent you!) You can also duck next door to Blue Ginger for a huge range of gourmet goodies and vast delicatessen, and 34 Degrees Blue for the best fresh seafood in the region (try a crayfish if you haven't tried one before!)
9.Get Acquainted With Some Chocolate
Is there anything better than chocolate? I think not! Margaret River is home to some of the best chocolate makers in Australia, so it would be a crime not to sample some while you're here.
There are four main chocolate producers in Margaret River: The Margaret River Chocolate Company, Gabriel Chocolates, Temper Temper Fine Chocolate and Bahen and Co.
The Margaret River Chocolate Company is the largest and most popular of the bunch, offering free chocolate tastings, a cafe and an on-site store where you can buy their delicious products to take home with you.
Gabriel Chocolates, Temper Temper Fine Chocolate and Bahen and Co are all also worth checking out, depending on what Margaret River attractions you're already visiting.
Locals Tip: You'll see Bahen and Co on the counter at quite a few cafes around town, do yourself a favour a grab a block of their chocolate, I've probably eaten 100 of them by now, they're so good!
10.Satisfy Your Sweet Tooth
If you have a sweet tooth, Margaret River won't disappoint. There are plenty of places to get your sugar fix, including Candy Cow, Margaret River Fudge and Bettenays Nougat.
Candy Cow is located conveniently on the main street of Cowaramup, and has the hugest range of candy, chocolate, fudge, honey crunch, and humbugs, just to name a few. I definitely recommend a stop here if you're on your way to or from Margaret River!
Margaret River Fudge is a small batch fudge producer, that offers free fudge tastings and sells over 30 flavours of fudge, including classic flavours like chocolate and vanilla as well as more unique flavours like mango and coconut. Located on the main street of Margaret River since 1999, the kitchen is attached to the shop so that you can view the fudge and chocolate being made through a large glass window.
Bettenays Nougat is a traditional nougat producer that offers free nougat tastings and sells a range of nougat flavours, including almond, pistachio and macadamia.
Locals Tip: Bettenays also makes delicious wines, so you can do a wine tasting there, and they also have lush accommodation available, so you can fill up nougat and wine and not have to drive anywhere after!
11.Try An Iconic Bakery
So I'm a bit of a bread lover, and it is really hard for me to know where to begin when recommending one of our local bakeries!
Margaret River Bakery is, of course, the most famous of them all, an icon of Margaret River since the 1960s, serving up breakfast, brunch, lunch and sweets 7 days a week. Have you even been to Margaret River if you haven't been to the Margaret River Bakery and shared a photo of their iconic exterior?
Augusta Bakery is actually my favourite bakery though. I know it's a little bit of a drive to get to Augusta, but if you see their bread or rolls in a shop, do yourself a favour and buy some! I really love their bread and bread rolls.
If you're heading to Augusta, stop in at Augusta Bakery and grab something for morning tea or lunch from their massive selection of traditional bakery goods. Their lamingtons are epic. And the amazing view of the Blackwood River is pretty unbeatable as well.
If you're just after bread, you MUST visit Margaret River Woodfired Bread. They bake their sourdough bread in the afternoon (so they have time for surfing in the morning!) and it comes warm out of the oven at 3pm or so every day.
You want to stop here at Margaret River Woodfired Bread between 3 pm and 6 pm Monday through Saturday when the bread is fresh out of the oven. They use only certified organic ingredients and their ovens are built from volcanic stones and heated by a genuine woodfire.
Locals Tip: I stop here most days on my way home from work. I normally grab their white sourdough, but sometimes the seeded one, and sometimes the fruit one (this is the best fruit bread you'll ever try – legit). Also, you have no idea how happy it makes me if I manage to snag some sourdough rolls. They only make a set amount every day and once they're gone they're gone. I know I probably sound like a lunatic but this bread is the BEST. Try not to eat it all in the car on the way home, haha.
Bonus Locals Tip: Margaret River's Riverfresh IGA has a huge range of local bread, and like the bakeries, will make you fresh rolls, wraps and sandwiches to order, and they're super delicious, but it's not quite the same as going to a bakery.
Also, I feel like I need to quickly mention Gracies General Store and Witchy Pies, who both make delicious homemade pies fresh every day and are well worth a stop if you are passing by.
12.Get Oily (Olive Oily That Is!)
Vasse Virgin is an award-winning olive oil producer, with two locations in Western Australia – the original soap factory and store Wilyabrup (near Margaret River), and a beautiful retail shop on the main street of Margaret River. Free tastings are available at both locations, and you can purchase a wide range of olive oils, vinegar, soaps, and skin care products.
In fact, if you've stayed at any luxury accommodation in Margaret River I can almost guarantee that you've used Vasse Virgin products! They also offer Perfumery and Lip Balm Workshops, where you can learn to make your own, pretty cool huh!?
Olio Bello has a bit of everything! They have a farm shop where you can taste their award-winning olive oils, plus they have preserves, dips, tapenades, balsamic vinegar and REALLY delicious olives. Olio Bello also has a cafe open Friday through Tuesday for lunch, offering a relaxed and authentic farm-to-table experience (bookings are highly recommended, to avoid disappointment). They also offer Lakeside Glamping in luxe glamping tents overlooking a beautiful lake.
Locals Tip: I use Olio Bello for all my cooking at home. Just their premium blend. It's actually unbeatable for its quality and value.
Whirlwind Farm is a family-owned and run 40-hectare boutique regenerative olive farm, located halfway between Margaret River and Augusta on the Bussell Highway. It is home to a beautiful olive grove, extra virgin olive oil, table olives, fused olive oils, and an on-site store selling all of the above. The tasting room is open 10 am – 4 pm Friday to Sunday, but check to see if their sign is out, because they also open over holiday periods.
You can find Karridale Olive Farm at the Margaret River Farmers Market on Saturday mornings, but if you are driving past their farm on Brockman Highway (just out of Karridale), they have a roadside stall where you can purchase their oils, table olives, dukkah and sometimes even fresh produce.
Locals Tip: I don't stop there all the time, but I have a few times before and can vouch for the deliciousness of their olives and dukkah! Don't stress if you don't have cash either, you can do a bank transfer to pay for your goods, which is pretty cool I reckon.
13.Gourmet Food Merchant
Located on a side street of Cowaramup, Gourmet Food Merchant is all kinds of epic. I love coming here to find gifts or hampers for friends. They have a crazy amount of fresh and local items for sale here, and you can even order an arrival hamper to be delivered to your accommodation if you so wish. They also sell takeaway coffee, using probably my favourite coffee blend in the area, Midnight by Margaret River Roasting Co. This place is definitely a must-stop.
14.The Berry Farm
The Berry Farm is another iconic location fifteen minutes' drive out of Margaret River. They make the most amazing sparkling fruit wines, traditionally fermented vinegar, jams, and more – almost all made using fresh local produce. They have a cellar door where you can sample their products, as well as a cafe serving morning tea, lunch, and afternoon tea. It's the perfect spot to relax and enjoy the Margaret River region.
Locals Tip: There is plenty of The Berry Farm artisan produce available at other stores around Margaret River, pick up some jam if you see it, it's soooo good.
15.Ice-Creameries
There are two ice-creameries in Margaret River, and, after being to both tonnes of times, I really can't pick a favourite (and neither can my kids!)
Simmo's Ice-Creamery is the original ice-creamery of the region, and they are located just out of Dunsborough. They make all their own flavours on-site, using fresh local produce where possible, and they have some pretty incredible flavours (like White Choc Malt and Whiskey Prune!). They also offer Dairy Free, Gluten Free and Vegan options, so there's something for everyone.
I really like Simmo's Ice-Creamery because there is heaps of open space, BBQs, an 18-hole mini-golf course and a really cool playground for the kids. There are lots of trees and it's a really nice place to relax in the shade while the kids run around.
Millers Ice-Creamery is another local favourite, and they are located on a farm just outside Cowaramup. They make all their ice-cream using milk all from the South West, and it really does make a difference – it's some of the creamiest ice-cream I've ever had.
They also offer a range of Dairy Free, Gluten Free, and Vegan options, so there is something for everyone. There is lots of green grass for the kids to run around on, and a really fun playground.
16.Coffee Roasters
Yahava KoffeeWorks is the main coffee roastery in Margaret River, and it's located a five-minute drive from the centre of town. The aroma of freshly roasted coffee will be the first delight you encounter as you enter.
Yahava KoffeeWorks also offers a complimentary coffee tasting, so you can try before you buy. And if coffee is not your thing, then you are welcome to try something from their range of premium-leaf tea.
Locals Tip: Probably my favourite part about Yahava KoffeeWorks is that they have drive-thru coffee. I couldn't tell you how many times I've gone through the drive-thru for a coffee!! I like to try their seasonal blends, which are always changing.
If you're a coffee lover, then make sure you stop at Yahava KoffeeWorks. You can also book a Koffee Safari, which is really cool. Over the course of 90 minutes, you will learn how they roast and brew their incredible coffee beans, learn the secrets of a great roast AND you get to try a whole bunch of different coffees.
I did the Koffee Safari with a couple of friends a few months back and I really enjoyed the experience. I definitely got a whole new appreciation for coffee, and it was just really fun to do a tasting that wasn't to do with wine or beer. The Koffee Safari is highly recommended!
17.Taverns/Pubs
You definitely don't know this about me, but I'm a bit of a pub expert. I love me a good old-fashioned pub crawl, and luckily for you, I'm about to tell you about the five taverns/pubs you can visit in Augusta/Margaret River.
Starting in the south is the Augusta Hotel, stop here for a middy and be transported back in time. This is how pubs used to look in Australia, which kind of makes me nostalgic. This place has probably one of the best views of any pub in Australia. Augusta Hotel also has a TAB and bottleshop, as well as offering meals and accommodation.
Heading north from Augusta is Karridale Tavern. I definitely rate this place. The counter meals are epic, it has a TAB, and it has crazy specials on tap beer all the time, like cheap jugs and pints, as well as old-fashioned fun like Chase the Ace. There is also a pool table and wood fireplace for the colder months. Definitely stop at the Karridale Tavern for a quick one over the wood. Kind of getting thirsty just thinking about this place, to be honest.
In Margaret River town, there are two pubs to visit, The River and Settlers Tavern.
The River kind of feels like the pubs in England with its design (I could be making that up), and I really like its massive range of spirits and interesting beers on tap. The al fresco area out the front is nice to sit in too, especially on a sunny day.
The food at The River is pretty reliable and good, however, it's not really a standard pub grub menu, it's a bit fancier than that. The River often has bands and live music as well, so just check what they have coming up if that's your thing. They're also the only place in town with a drive-thru bottleshop, which is very necessary for me.
I feel like I'm overusing the word 'iconic' but Settlers Tavern is exactly that. I've lost track of how many times it has won awards, from its amazing wine list to beers (16 on tap and over 60 by the bottle), to its awesome counter meals (are we still calling them that?).
Settlers Tavern also hosts so many amazing bands and events, that they have Hall of Fame status for the Australian Hospitality Awards (WA) for 'Best Entertainment Venue'. I feel pretty proud that this pub lives in my hometown!
Drop into Settlers Tavern for Happy Hour Monday-Friday 5.30 pm – 6.30 pm to grab yourself a $15 Swan Draught jug and a game of pool, because there's just about nothing that's more West Australian than that!
18.Distilleries
If you're into your spirits, then you'll definitely want to check out the distilleries in Margaret River.
My personal favourite is Margaret River Distilling Co, which is located just out of Margaret River. They offer tours of the distillery, as well as tastings and a small menu of food.
They make a range of different spirits, including gin, whisky, and vodka. I particularly like their gin, which is made with local botanicals. You can even learn how to make gin at their Giniversity Gin Blending Class!
The Grove Distillery is another great option, and they were actually the first distillery in Margaret River! They offer tastings of their spirits, which include malt whisky, gin, dark rum, spiced rum, and vodka.
They also offer a unique Distillery Tour With Tastings with the head distiller, James Reed. Not only do you get to meet James and ask him any burning questions you might have, but you also get an exclusive sneak peek at the Still House and Barrel Room where all the magic happens, and try all the spirits they create! What an awesome experience not available anywhere else in Margaret River! Tours run twice a day Tuesday through Thursday at 11 am and 1.30 pm. Tickets are available here.
If you're just after gin, check out Three Lily's Gin. They have a massive range of over 15 different varieties of gin, made by triple distilling Margaret River wines produced in their organically certified winery.
They only use premium botanicals and fruits in their gins, and at their unassuming cellar door in Metricup, the whole family can relax with a picnic under the trees. They also have a 'Sweet Things' lolly shop full of all your old childhood favorites, and a range of gourmet food sourced locally.
There is also Dune Distilling Co and West Winds Distillers if you want to try them all!
19.Have A Cocktail At A Small Bar
There are some great small bars in Margaret River, perfect for a relaxed night out.
Rio's is a super popular small bar located in the heart of Margaret River. They have a range of cocktails, as well as beer and wine. The food is also really good too, with a focus on share plates.
Another great option is Yonder Bar, which serves up good times and great music. They're open from 5 pm – late Thursday – Sunday and their cocktail list are to die for. It's a very hip venue that wouldn't be out of place in a big city.
Click here for a complete list of the best cocktails in Margaret River that come highly recommended by yours truly!
20.Take The Kids To A Maze
A Maze'n Margaret River is a great option for families with kids, or if you're just looking for something a bit different to do.
The maze itself is over 27 years old and 3 metres high, and one of the largest in Australia. They also have a range of other activities on offer, such as an 18-hole Mini Golf course, giant chess, draughts, Jenga, and much more.
They also have shaded picnic areas, 5 hectares of landscaped gardens, and a cafe serving up snacks, lunch, and award-winning scones.
A bit further afield is Yallingup Maze , which is the only timber maze in the Margaret River region. In addition to the 18-hole mini golf course, there are outdoor mazes and nature play areas. If you get tired of those, head on over to the indoor puzzle cafe where you can while away the hours with free puzzles.
21.Get Close to Some Wildlife
Eagles Heritage Raptor Wildlife Centre is a great place to get up close and personal with some of Australia's most iconic birds of prey.
You can learn all about these amazing creatures on one of their twice-daily flight displays, and even have the opportunity to hold one of them if you're feeling brave! The centre is located about 5km from the Margaret River town centre.
Tickets are available here, and I recommend booking ahead if you want to see the show.
If you're looking for something a bit spicier, visit Discover Deadly up at Carbunup River. We like this place so much that some friends bought us a yearly pass for Christmas a couple of years ago! I think the work they do here is really important, and my kids loved getting to hold a snake!
From their website; "Our goal is to encourage a positive attitude towards snakes and other misunderstood animals that can be perceived as dangerous. We are passionate in providing the truth about deadly cool critters whilst entertaining the public. Our fiercely fun experiences and encounters help to replace FEAR with KNOWLEDGE. We are wildly committed to the conservation of reptiles, promoting acceptance and respect for all of our native wildlife."
Discover Deadly is open Wednesday through Monday 10 am – 4 pm with twice daily reptile feeding.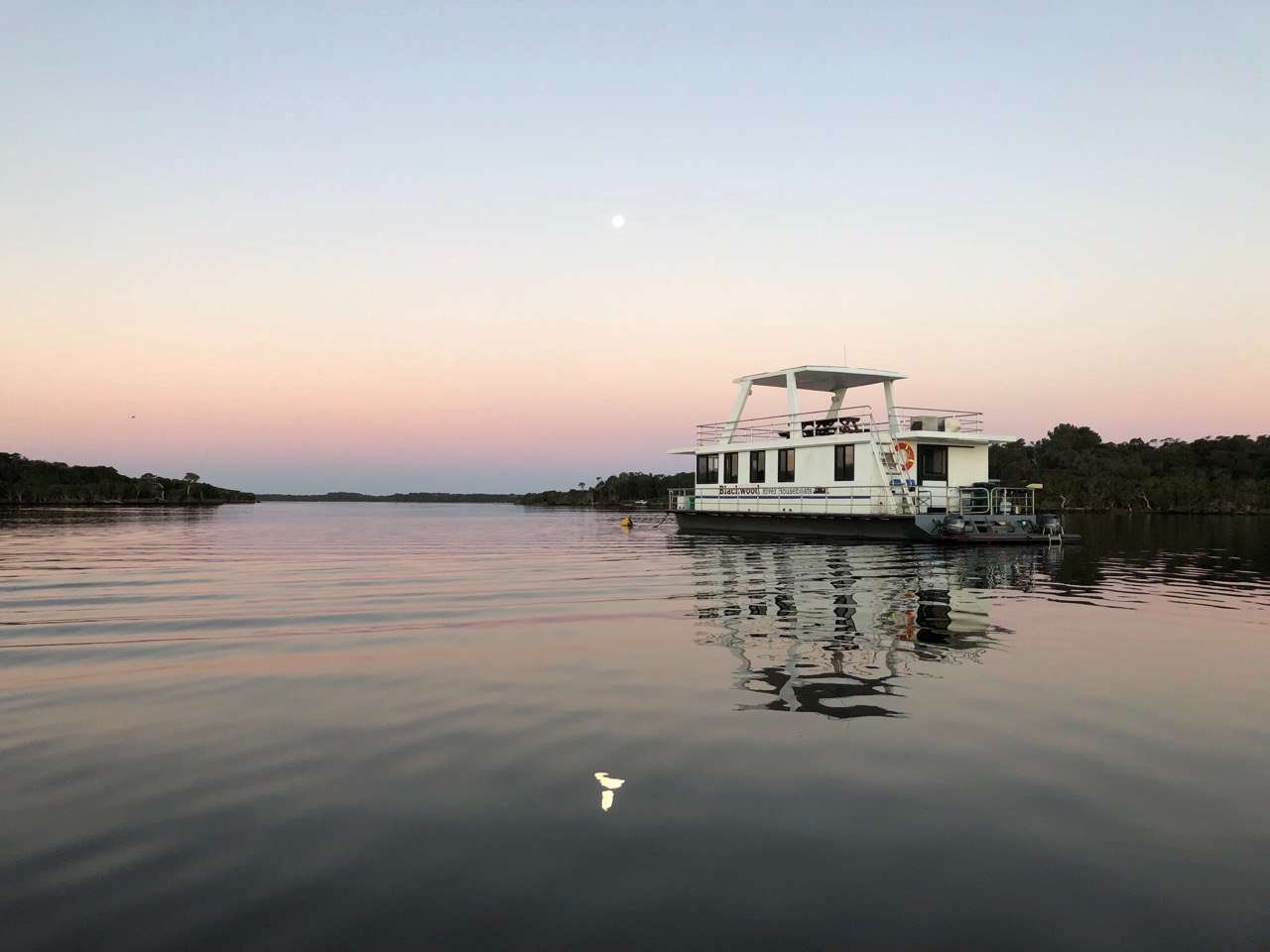 22.Visit The Blackwood River
I feel like the Blackwood River is a natural attraction that no one really talks about much, but it's actually one of my favourite places on the planet.
The Blackwood River is the largest river in the South West of Western Australia with an average annual flow of 940 gigalitres. It starts way up at the Yilgarn Plateau, near Kukerin, flowing southwest, crossing the Bannister Plain and Darling Plain, before turning south through the Scott Coastal Plain and discharging at the Hardy Inlet in Augusta. It has its source more than 500km from where it enters the Southern Ocean in Augusta and I think this is incredible!
There are a few things you can do at the Blackwood River, including fishing either down at the Ellis Street Jetty or Colourpatch, or even upstream at Alexandra Bridge or Warner Glen Bridge.
Locals Tip: Getting local fish and chips from the OG Cafe in Augusta and eating them down at the Colourpatch has become a bit of a family tradition, and this is a really nice place for the kids to have a splash or swim in calm waters.
Before we moved to Margaret River, we stayed on Blackwood River Houseboats, and it was honestly one of the most memorable experiences we have had, and the kids still ask when we can go again!
You could also try an Augusta River Tour onboard the Dolphin Discoverer. Tours depart daily at 2 pm and go from the River Mouth all the way up to Molloy Island. I personally haven't been on this tour, because we cruise around the Blackwood River in our own dinghy, but I always see a lot of people onboard this tour.
If you don't have your own boat to go exploring, I would recommend you go on an Augusta River Tour so you can see loads of beautiful birds, dolphins, and other wildlife. Honestly, the Blackwood River is something special.
23.Ellensbrook Homestead
Consider visiting Ellensbrook Homestead as it has some really special history to the Margaret River Region.
The Bussell family founded Ellensbrook in 1857, and it remains one of the earliest examples of a property in Margaret River today. It is situated within Leeuwin-Naturaliste National Park, an area known for its gorgeous landscapes, and it was one of the earliest dairies in the area, later being a home for Aboriginal children, and then accommodation as the tourism industry took off here.
The Homestead itself is very interesting to explore. It's not always open, but if it is, it has a small entry fee.
As of the time of writing (January 2023), it is open Thursday, Friday and Saturday from 10 am until 4 pm.
You can check the current opening hours here.
24.Relax On A Beach
You are spoilt for choice when it comes to beaches in Margaret River! From Cape Naturaliste to Cape Leeuwin there are more than 130 beaches. Whether you're looking for a secluded and private oasis for fishing or swimming or a world-renowned surf spot, there's definitely a beach out there for everyone.
Read my comprehensive guide of 17 Best Margaret River Beaches here.
25.Fishing
Fishing is a popular pastime in Margaret River, with many locals and visitors alike enjoying spending time out on the water.
The region is known for its great fishing spots, and you can drop a line in from most of the beaches and jetties.
I have written a short guide on where the Best Fishing Spots In Margaret River are here.
26.Surfing
Surfing is also popular in Margaret River, in fact, it's one of the main reasons people originally started moving to Margaret River back in the 1970s and 80s! It has some of the best waves in Australia and is home to the World Surf Leagues Margaret River Pro.
There are over 50 beaches that are considered "good enough" to surf at, but I've narrowed it down to the Best Surf Spots In Margaret River.
27.Mountain Biking
If you're looking for a bit of adventure, why not try mountain biking? The Margaret River Region is home to some fantastic trails that wind through forests near town.
Most of the mountain bike trails are located within National Parks, so there's plenty of opportunity to see wildlife and stunning scenery as you ride.
To get you started, I've compiled a list of the Best Mountain Biking Trails In Margaret River.
28.Sunset at Surfers Point
One of the best ways to end a day in Margaret River is to watch the sunset over the Indian Ocean.
There's no better place to do this than at Surfers Point, where you can watch the waves crashing onto the shore as the sun sets behind them.
This is a popular spot for both locals and visitors, so make sure you get there early to get a good spot!
Locals Tip: Head to Surfers Point early for a tasty feast of fish and chips from Hooked Up Fish And Chips. This fish and chip truck has a permanent spot at Surfers Point from Wednesdays to Mondays. Occasionally their opening hours are affected by weather and other factors so be sure to check on their website before making dinner plans!
29.Boranup Forest Viewpoint
For me, the Boranup Forest Viewpoint is a must-see on any visit to Margaret River. Caves Road south to Augusta is probably my favourite drive around Margaret River.
I don't want to say anything else because I think you should just go and experience it yourself!
30.Injidup Natural Spa
If you're looking for a unique experience, or a highly Instagramable one, then you should definitely check out Injidup Natural Spa. This is one of the most popular Margaret River activities.
It's located about 30 minutes drive from Margaret River town and is basically a series of rocks, where the water washes over into the biggest rock pool, creating a waterfall effect. I think it's beautiful and magical, and of course, you can get awesome photos, however, a victim of its success now as it can get really busy, but don't let that deter you.
Locals Tip: Don't want to be all depressing here, but people have died on our coastline and close to this location. Be careful, use your noggin and don't do anything dangerous. The rocks can be slippery and the waves unpredictable.
31.See A Waterfall
There are three waterfalls located near Margaret River; Meedarabee Falls, Quinninup Falls and Yalgardup Falls/Kevill Road Falls.
Quinninup Falls is the tallest of the three, but it does require a short, challenging 2km hike there and a 2km hike back, mostly along the Cape to Cape Track.
If you are looking to see a waterfall closer to Margaret River town, that doesn't involve any hiking, check out Yalgardup Falls/Kevill Road Falls, which is just a 4km drive from the center of Margaret River and you can get insta-worthy pics from the side of the road!
Meedarabee Falls are located at Ellensbrook, near the Ellensbrook Homestead and Ellensbrook Beach. The breathtaking scenery of Ellensbrook Beach is just a stone's throw away from the car park. If you're up for it, take a walk to learn about Ellensbrook Homestead and enjoy the Meedarabee Falls, especially in spring when all the wildflowers are blooming! It's only 2 kilometers so it'll be easy peasy.
32.Hike The Cape To Cape Track
The Cape to Cape Track is a world-famous multi-day hiking track located in Western Australia. The track runs from Cape Naturaliste in the north to Cape Leeuwin in the south and covers a distance of 123 km, and people normally take between 5 – 9 days to complete it.
If you're not up for the whole lot (I fall into this camp, don't worry!) then just choose a section to do. The next time you visit, do another section. Before you know it, you'll have done the whole 123km… or maybe not.
See my complete guide on the Cape To Cape Track here.
33.Play A Round Of Golf
If you love golf, then you'll be happy to know that there is an awesome course to hit a round of golf at in Margaret River. The Margaret River Golf Club, which has been rated as one of Australia's top 100 courses, would be a highlight of any golfing tour of the South West.
The course, which is a challenging 6,092m par 72 course, is located just 10 minutes from Margaret River town and features beautiful views of the surrounding countryside. It's a great place to spend a day, whether you're an experienced golfer or a beginner.
34.Have A Picnic Somewhere Nice
I actually spent ages trying to decide where I would recommend you have a picnic if you are visiting Margaret River. In the end, I've had to narrow it down to my top 7, sorry I can't be more specific!
Sitting on my bum somewhere nice and eating food is one of my favourite activities in Margaret River. Don't underestimate it.
35.Stingrays At Hamelin Bay
Hamelin Bay is a beautiful bay located south of Margaret River, near Augusta. It's well known for it's stingrays, which you can often see swimming close to the shore.
The best time to see them is early in the morning or late in the afternoon when the water is calm. Just be careful not to touch them, they are wild animals after all!
36.Sugarloaf Rock
Sugarloaf Rock is one of the most popular tourist attractions in Margaret River. It's a giant rock located off the coast, near Dunsborough. You can get some great photos of it from the beach or from a boat.
There are also a few beaches very close by that are good for a swim, although be careful of the strong currents. Sugarloaf Rock is a great place to visit if you're looking for some beautiful scenery and some great photo opportunities.
37.The Aquarium
The Aquarium is a great place to snorkel and see many different types of fish. The water can get cold, so it's best to visit before the sea breeze comes in.
From Kathleen's Seat viewing platform, you can experience astonishing views of Canal Rocks as well as migrating whales.
The path down to the Aquarium is pretty steep and has a lot of rocks, not suitable for small children or those who have trouble with mobility. It's a nice little hike through the bush though. The beach also isn't too great for relaxing since the 'sand' is just crushed shells.
The Aquarium is a popular spot for swimming and snorkeling with lovely natural scenery. The sunset views are magnificent, making it a place definitely worth checking out!
38.Canal Rocks
Canal Rocks is a group of huge rocks, located near Yallingup, which has created a natural canal in the ocean carved out by the Leeuwin Current over millions of years.
Canal Rocks are very scenic, and that's mostly why people go there, however, it's a popular spot for swimming, fishing and kayaking as well.
It's a very popular location, and not hard to get to. Just stop in for a quick photo and be on your way, or walk around and linger for a bit, marveling at how amazing nature is. This is definitely one of the best things to do in Margaret River.
39.Go Kayaking or Canoeing on the Margaret River
The Margaret River is a great place to go kayaking or canoeing, with its calm waters and beautiful scenery. You can hire a kayak or canoe from Margaret River Kayaks, or bring your own if you have one.
40. Stand-Up Paddle Boarding On Gnarabup Beach
Gnarabup Beach, located west of Margaret River, is a great place to go stand-up paddle boarding.
If you've never done it before, don't worry! There are plenty of companies that offer lessons, like Stand Up Surfing.
Here, you'll be provided with a 90-minute lesson learning the basics of stand-up paddle boarding in the beautiful scenery of Gnarabup Beach
It's located right in front of the White Elephant Beach Cafe too, so you can always grab a coffee or bite to eat after mastering stand-up paddle boarding!
41.Rotary Park and The Old Settlement
Rotary Park is a great place to relax and take in the stunning views of the forest and Margaret River.
The Old Settlement is located next to Rotary Park, and is the perfect place to learn about the history of Margaret River. There are plenty of informative signs, as well as a replica of the first house built in the area.
Rotary Park is a great spot for a picnic too, with plenty of shady spots to relax in, and plenty of BBQs. The kids will like it here too, there's a really cool park here, heaps of outdoor exercise equipment and a vintage train called Kate that used to cart the timber through the forest back in the day.
42.Ten Mile Brook Dam
Ten Mile Brook Dam is a great spot for a walk through the bush and a picnic. The dam was built in the 1990s to create a new supply of water for the rapidly growing town of Margaret River and is located 10 minutes east of Margaret River towards Rosa Brook.
Locals Tip: I've come here a few times now with friends. It's a short, easy bushwalk with small children, and there are lots for them to look at and play with. It's also a nice location for a picnic, as it has tables and toilets. Maybe it's an unusual thing to do in Margaret River, but I'm here for it.
43.Go Op-Shopping
There are plenty of op-shops and vintage shops in Margaret River, so if you're looking for a bargain, or just want to browse through some interesting clothes, books, and trinkets, then Margaret River is a great place to do it!
Here is a list of Vintage And Op-Shops In Margaret River to help you narrow down where to go.
44.Fly To Leeuwin Estate For Lunch
If you want to see the Margaret River region from a different perspective, then consider this experience: A Scenic Flight To Leeuwin Estate For Lunch And Wine.
Bear in mind that this does start and finish in Perth, but seriously, how could I not include this on the list? This is definitely something you should consider doing!
Enjoy a 1-hour flight to Margaret River from Perth, and land directly in Leeuwin Estates' own private airstrip. Then, enjoy a seasonal 3-course lunch at Leeuwin Estate Restaurant with a wine pairing, and a Cellar Door wine-tasting experience. So cool!
This is definitely an experience to put on your vision board!
45.Go Shopping On The Main Street
The main street in Margaret River (Bussell Highway) is where you'll find most of the shops, cafes, and restaurants.
There are plenty of boutique stores selling clothes, homewares, jewelry, and more. You'll also find plenty of places to eat and drink, so it's a great place to just wander around and explore.
If you're looking for women's clothing, I have compiled a list of the Best Women's Fashion Shops In Margaret River here.
46.Grab A Coffee (Or Three Or Four If You're Me)
I am a self-confessed coffee addict, so I was in heaven when we moved to Margaret River, as it has quite the coffee scene and plenty of great cafes that I needed to "test out."
There are heaps of cool and quirky cafes, as well as more traditional ones. If you're looking for a place to work, catch up with friends, or just relax with a strong soy flat white, then check out my list of Best Coffee Spots In Margaret River here.
Locals Tip: I think my favourite place for coffee right now is either Wyl and Co or West Coffee Co, for what it's worth.
47.Indulge In A Degustation
If you want to treat yourself (or someone special) to a truly memorable dining experience, then you should consider a degustation at one of Margaret River's fine wineries or restaurants.
A degustation is basically a "tasting menu" where you get to try a variety of different dishes, usually with accompanying wines. It's a great way to sample the best of what a particular chef has to offer, and it's also a fun outing!
Check out my list of Best Places For A Degustation In Margaret River here.
48.Visit A Winery Or Two (Or Three, Or Four…)
If you're visiting Margaret River, then you have to visit a winery! The region is world-famous for its spectacular wines, and there are over 100 wineries to choose from!
Whether you want to learn about the wine-making process, taste some rare and reserve wines, or just take in the spectacular views, there's a winery for you.
Here are my favourite 7 wineries in no particular order:
But to be fair, I've never had a bad experience at any winery in Margaret River, so I always tell people if you see a sign for a winery and you like the look of it, just try it out anyway! There is literally nothing bad that can come from trying someplace new (in my opinion anyway).
That being said, some of them have odd opening hours or are by appointment only, so if you have your heart set on going to a very specific winery, check their opening hours before making the trek.
A bit leftfield, but I have a list of Drink Your Way Through Margaret River – The ABC Edition if you want further inspiration!
49.Take A Brewery Tour
If wine isn't really your thing (firstly, sorry, we can't be friends, just kidding!), then why not take a brewery tour instead?
Margaret River Brewery Tours offers a full-day tour where they buy you a beer, wine, or cider at every stop. The price also includes a gourmet brewery lunch and lots of laughs! Can highly recommend this tour if you're wanting to do something different.
You could also try Margies Big Day Out Beer And Wine Tours if you want to try a really all-around tour. These guys take you to 3 wineries, 2 breweries, and for chocolate and cheese tasting. You'll get to sample some of the best that Margaret River has to offer, and it's a great way to spend a day if you're visiting the region.
50.Visit A Brewery
Although Margaret River is most famous for its vineyards and wine, it's quickly becoming known for its growing craft beer scene, with multiple boutique breweries appearing throughout the region (14 in fact!)
When it comes to breweries, this is another case of me not being able to choose just one favourite, so if I were you, I'd head over here to 14 Best Breweries In Margaret River to help you narrow down your selection.
51.Have Yourself A Long Lunch
If you're short on time but still want to experience the Margaret River food and wine scene, then I recommend having a long lunch at one of the many amazing restaurants in the region.
Most wineries have their own restaurants, so you can sit back, relax and enjoy a beautiful meal with stunning views. Some of my favourites include Fishbone Wines, Aravina Estate, and Leeuwin Estate.
Glenarty Road, down near Karridale, is really something special. If you can get a table there (as it can be hard to book) I would highly recommend it. They are the total epitome of "farm-to-table" dining.
I also recommend a Wine Estate Tour and 7-Course Discovery Menu Experience at Voyager Estate at least once in your life. Here, you get a tour of the vineyards, underground cellar and winery barrel hall, a guided tasting of their wine, and a journey of the senses with a 7-course lunch menu paired with wine. It's definitely a treat, but worth every penny! Click here for more details!
52.Learn About Aboriginal Culture
For something a bit different, why not learn about Aboriginal culture? The Wadandi people are the original custodians of the land in Margaret River, and there are plenty of ways to learn about their culture.
The Koomal Dreaming Ngilgi Cave Cultural Tour offers visitors a chance to take a guided bushwalk, learn how to identify native bush food and medicines, and discover their cultural uses in a 2.5-hour tour, plus share a magical didgeridoo performance inside Ngilgi Cave.
This is an excellent way to understand the connection we have to land, and why it's important that we are respectful custodians.
53.Indulge At A Day Spa
After all that exploring, you're going to need to relax and rejuvenate. And what better way to do that than with a day at the spa?
There are plenty of fantastic spas in Margaret River, but my personal favourite is Bohdi J at Injidup. Their signature spa journey is the Bohdi Ultimate Retreat. Aptly named this spa journey is five hours of the ultimate in restorative treatments. It is available solo or as a couples treatment and is our top pick for an indulgent day in Margaret River.
If you would like more suggestions for Day Spas In Margaret River, check out my guide here.
54.Outdoor Movies At Cape Mentelle
Cape Mentelle is one of the most popular wineries in Margaret River, and for good reason. They make some amazing wines, and their grounds are just stunning.
But my favourite thing about Cape Mentelle (apart from their amazing wines and stunning grounds!) is that every summer, they do Movies At Cape Mentelle.
Imagine yourself reclining under the stars in a lovely winery garden, enjoying a movie, drinking excellent wine, and feasting on gourmet local cuisine.
Make the most of your summer evening in Margaret River by going to Cape Mentelle early and enjoying a glass of wine with friends. Hire a bean bed for maximum comfort and lie back under the stars. You won't find a better way to spend a summer evening in this beautiful region!
Click here for their program and bookings!
55.Try Horse Riding For A Unique Experience!
Horse riding is a great way to see Margaret River from a different perspective.
There are several operators offering horse-riding tours, but my personal favourite is Jesters Flat. They offer a range of different tours to suit all levels of experience, and their guides are knowledgeable and experienced. Jesters Flat forms part of a working equestrian farm and vineyard which really adds to its authentic, Margaret River farm feel.
Other horse-riding tours in Margaret River are covered here.
56.Visit Some Art Galleries
Margaret River is home to some amazing artists, and there are plenty of galleries to browse and find that perfect piece of art for your home.
My personal favourites are JahRoc Galleries, the Margaret River Gallery, and Willyabrup Dreaming Pottery. But there are plenty more to choose from!
In fact, if you're visiting Margaret River in September, try and coincide it with Margaret River Open Studios. This is seriously such a fun time to be in Margaret River. Nearly 200 Artists open their studios to the public, so you can meet the artists and look at their pieces. How cool is that?
57.Start Your Day With A Tasty Breakfast
I don't know why I've put this last when I probably should have put this first, but no visit to Margaret River is quite complete without you taking yourself out for breakfast.
This is yet another case of me not being able to narrow down my 1 favourite from my top 19 favourites, so I'll just suggest you click here to go read who made my list!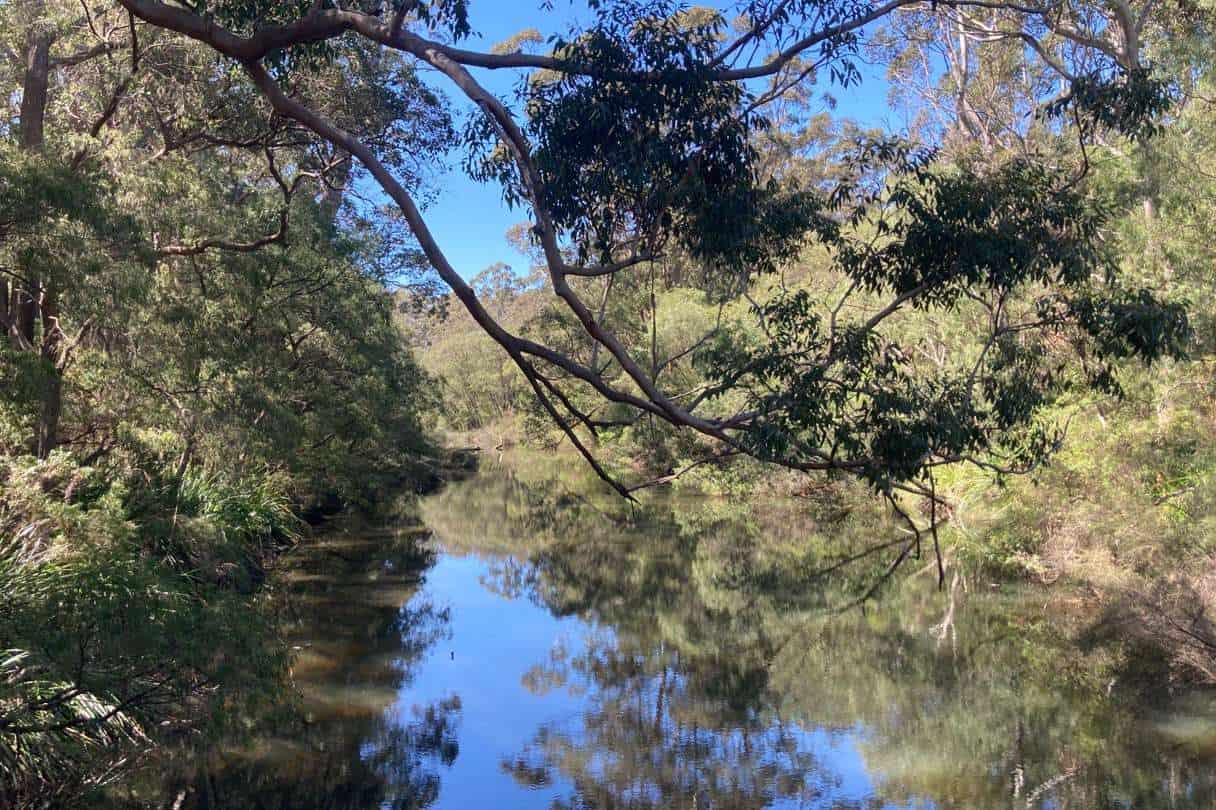 FAQ
What Is Margaret River's Location In Australia?
Margaret River is both a town and a region located in the South West of Western Australia, about 275km south of Perth. The Margaret River Region is renowned for its spectacular coastline, beautiful forests, stunning wineries, and friendly people (that's me!)
Is Margaret River Worth Visiting?
Yes, Margaret River is absolutely worth visiting! Margaret River is one of the most beautiful and diverse regions in Australia. There's something for everyone here, from world-class surfing to gourmet food and wine, not to mention the gorgeous scenery. Trust me, it's worth a visit!
How Many Days Do You Need In Margaret River?
How long you spend in Margaret River really depends on what you want to do while you're here. If you're just looking to relax and take in the scenery, then a few days will suffice. But if you want to make the most of everything Margaret River has to offer, then I would suggest at least a week.
What Is The Best Time To Visit Margaret River?
The best time to visit Margaret River is between September and May (Spring, Summer, and Autumn). During these months, the weather is generally mild and sunny, making it perfect for wine tastings, beach days, and exploring the great outdoors.
Do You Need A Car To Get Around Margaret River?
Yes, I would recommend having a car to get around Margaret River. While there is public transport and taxis available, they can be quite limited, especially if you're staying outside of town. Having a car will give you the freedom to explore Margaret River at your own pace and see all the amazing things that the region has to offer.
In Summary
There you have it, friends, 57 Things To Do In Margaret River. If you've made it this far, well done!
I hope this list has given you some inspiration for your next trip to this beautiful region.
If you enjoy my recommendations, please let me know! I love hearing from you. Tag me on Instagram @accommodationmargaretriver
Happy travels!
Related Posts: