Vintage and Op-Shops Margaret River: 7 Places to Find a Bargain!
Are you footloose and fancy free in Margie's for the weekend? Down for a hens day, a gig or a 40th? Or are you just quietly scouring the vintage stores and op-shops in Margaret River for your unicorn. The one item you've been waiting to find, vintage treasure! Op-shopping is a sustainable way to shop, not only breathing life into pre-loved pieces helping them avoid landfill but also friendly to your hip pocket.
The Margaret River Region offers some super cool authentic charity op-shops as well as some more up-market, curated vintage stores. Whether you're seeking some pre-loved kids coats because the weather caught you by surprise or some velvet bell bottoms to catch a gig at one of our pubs, we've got you covered.
Related Posts:
The Flying Wardrobe, Witchcliffe
Let's kick off our vintage trail with this hidden gem of a store. A bulging at the seams eclectic treasure trove, The Flying Wardrobe is a destination to give some time to. Located about ten minutes south of town in the quaint village of Witchcliffe this store is a home to art, music, clothing, books, crockery, cutlery… even plants! Give yourself a minute to delve into nostalgia, carefully turning pages; smelling "that old book smell," you know the one! Reminiscing over plates that look like nanna's or vinyl records from yesteryear. A welcoming den of all the things you once loved, this is a store not to be missed.
After your visit why not pop into Yardbyrd for coffee and cake, we promise it's the best! Check out our café guide here.
The Red Cross, Witchcliffe
While you're in Witchcliffe, the Red Cross is an authentic, historical, volunteer run oppy. The volunteers that give their time here truly appreciate your custom. There's plenty of women's and men's clothing racks to peruse and a change room so you can ensure that 50's number is the perfect fit. There is also a kids clothing room and a selection of toys and household items. This is a true op-shop experience, not touched by trendy pricing and a fun, sustainable outing. They aren't open every day so be sure to check their site here for up to date opening times.
The Lions Shed, Margaret River
Ok, Ok, this is not your average op-shop. The Lion's Shed has a cult following and a crowd gathers every second weekend for their sales. They are only open on the second and fourth Saturday's of the month from 8:30am-12noon. You'd think you're going to a sold out gig at Optus Stadium the way the crowd gathers prior but no, it's just the crowd the Lion's sale pulls. A very affordable way to shop, think $1 clothing items, $5 furniture pieces, its no wonder everyone wants the first bite at the apple. A locals favourite you'll truly feel the Margie's vibe here.
The Red Cross, Margaret River
Conveniently located in the Main Street of Margaret River, the Red Cross Margaret River is one of the more stylish op-shops in the region. Window Mannequins touched by a little visual merchandising fairy and some more up-market items you're sure to spot some designer labels here. Mostly run by friendly, chatty volunteers this is a feel good retail experience all round. Stocking a lot of woman's and mens clothing, children's clothing, accessories and homewares you're sure to find what you need here. When you're done you're right across the road from Settlers Tavern so you may as well pop over for a drink and a feed at one of our regions best pubs.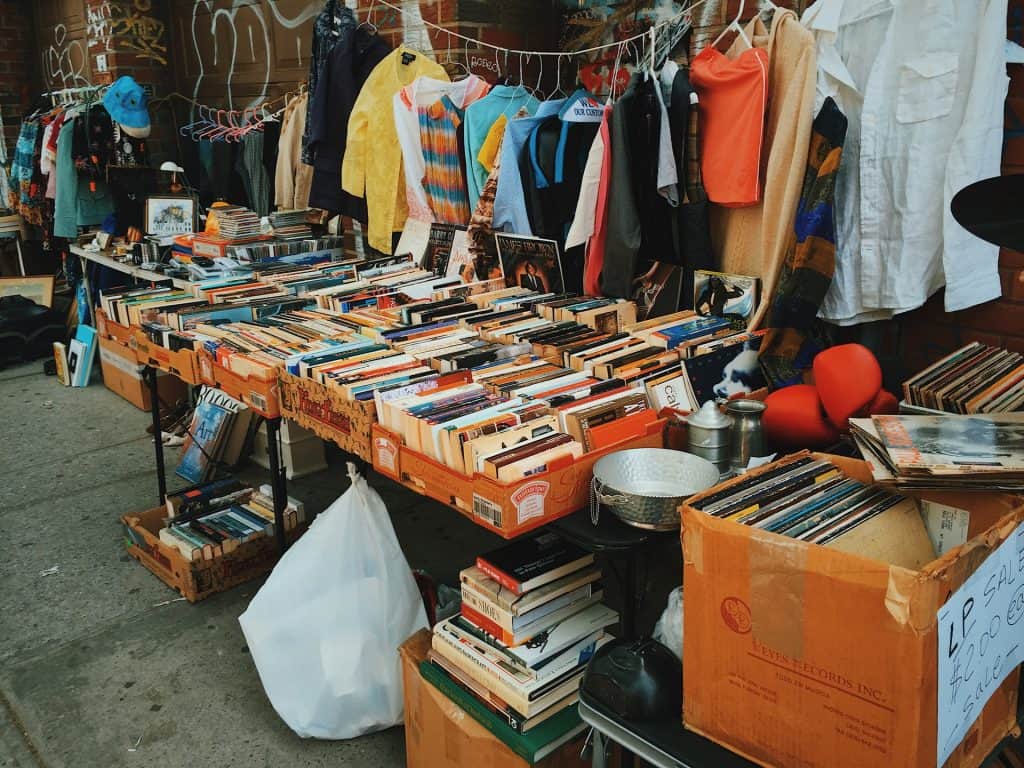 St Vinnies, Margaret River
A little off the Main Street, tucked away on Station Road you'll find a well stocked, volunteer run op-shop. We love St Vinnies Margaret River because the staff are so friendly and helpful and their stock is updated weekly. A favourite with locals we love their range of homewares, clothing, accessories and children's items. The range is priced low and moves quickly so if you spot something you love, get it!
The Lions Shed, Cowaramup
A little quieter than it's Margaret River counterpart, the Lions Shed in Cowaramup is open Thursday – Saturday mornings and offers a quiet, low-key shopping experience. The shed is located in Pioneer Park so grab something from the bakery, have a lazy breakfast in the park before perusing the Lions shed for a bargain. The Lions Shed hosts an eclectic mix of everything you could think of; clothing, art, toys, tools – the list goes on. Run by friendly volunteers this is one to include on your treasure trail.
The Reborn Code, Cowaramup
Now we are getting fancy! The Reborn Code know a curated vintage collection like no other… in a perfect spot in the Main Street of Cowaramup The Reborn Code is a must visit. With a focus on sustainability, they've carefully sourced the items you wish you could find yourself. Vintage overalls, Levi's jeans, perfectly tailored blazers… this is truly a pre-loved marketplace. Their ethos is "we care about our Earth, don't let fashion be your trade off" and we are here for it!
Sunflower Seeds Vintage, Online
Locally owned, online store, Sunflower Seeds Vintage allows you to continue your treasure trail from home! A curated collection of vintage, retro and re-worked pieces, this store will fast become your first stop. Stocking clothing, swim, accessories and homewares you're sure to find what you're after. This store is everything we love about conscious shopping.
Now your arms are laden with pre-loved goodies and your soul is happy because you've shopped sustainably let's go for a cocktail and a bite to eat!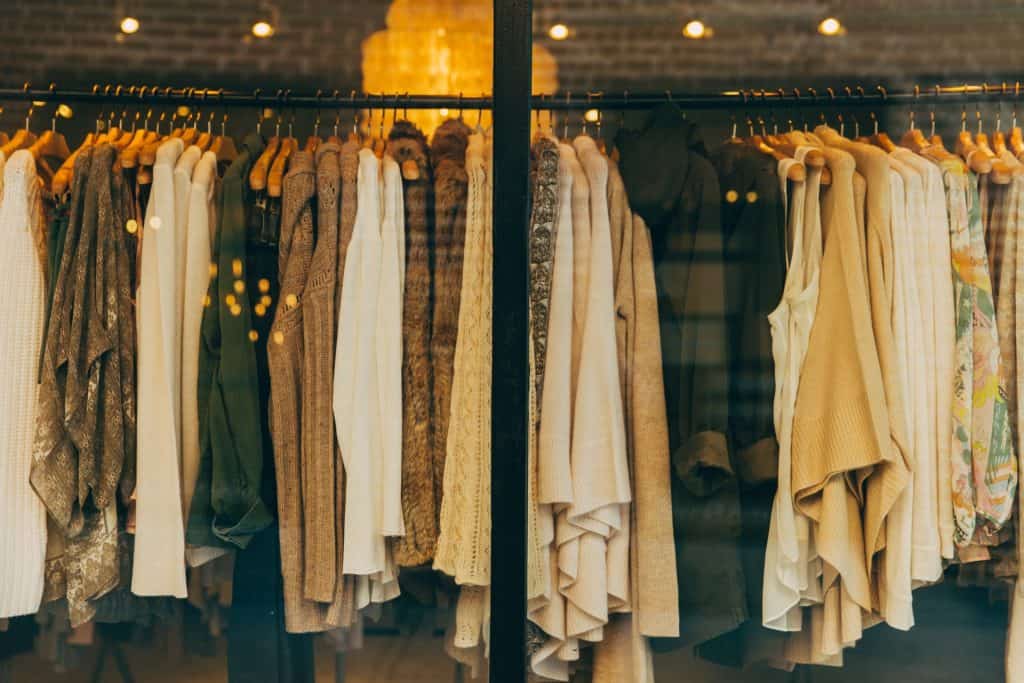 Related Posts: