11+ BEST COCKTAILS Margaret River: LOCALS GUIDE [2023]
Are you looking for the best places to try cocktails Margaret River? 
Are you Down South for a girl's weekend? Are you a traditional dry martini type of fella looking to change things up tonight? Going on a date and wanting to impress him/her/they with the best cocktail in Margaret River? I've got you covered!
Let's just say, this was a fun one to test for you all… someone had to do it right?
We have some of the quirkiest, coolest bars around in Margaret River, and as a Margaret River local since 2016, and an ex-bartender with about 16 years experience behind the bar, I'm in the enviable position of knowing a thing or two about where to find the best cocktails in Margaret River! 
What truly sets the Margaret River cocktail scene apart though is the staff. Enthusiastic and innovative mixologists that really know how to shake things up (get it, shake things up?!?).
Whether you're a traditional cocktail drinker or perusing the menu to pick something new, the tried and true results are in, these are the best cocktails in Margaret River!
Some of the links on here are affiliate links and I may earn if you click on them, AT NO EXTRA cost to you. Hope you find the information here useful! Thanks.
11 Best Cocktails Margaret River
1.Rio's Coconut Tommy, Rio's Bar
⭐RATING: 4.6/5 | 🌏DISTANCE FROM MARGARET RIVER: 100m |📍LOCATION: 111 Bussell Highway, Margaret River WA (above Domino's) | Google Maps
Introducing a local favourite, Rio's Bar, with its unique take on the classic Tommy's cocktail, this establishment has quickly become one of my favorite destinations. What sets Rio's Bar apart is its rooftop setting, offering a charming small bar experience with a captivating view of the bustling main street. Whether you're looking for a refreshing after-work drink on a Thursday or planning a memorable night out during your weekend getaway, Rio's Bar has you covered.
One standout creation is their irresistible Coconut Tommy's cocktail, transporting you to a tropical paradise with its blend of 1800 Tequila, agave syrup, fresh lime, and the delightful addition of pineapple. The glass is even rimmed with shredded coconut and brown sugar! Just the thought of it takes me to a tropical island! 😋😋😋
As the sun sets, Rio's Bar transforms into a vibrant and lively venue, perfect for unwinding with friends, enjoying a few drinks, and immersing yourself in the local DJ's curated tunes. Embrace the refreshing Margaret River breeze while immersing yourself in the vibrant atmosphere of this bar!
"What is not to like! Fun people, yummy food, good music and of course the cocktails are delicious😻. Great all over vibe!" -Lily (see more reviews)
⭐⭐⭐Local's Tip: I know this is a post about cocktails, but I have to mention this ongoing special because the value is unbeatable! Every day except Sundays at Rio's Bar they run extra specials before 8pm. Enjoy a wide selection of beverages at irresistible prices:
🍺 Get any pint from their taps for just $8.
🍸 Indulge in any of their handcrafted cocktails for only $15.
🍷 Savor their house red and white wines for just $7.
🥂 Raise a glass with their sparkling wine selection for only $6.
🥤 Plus, they offer free post-mix beverages for kids.
Don't miss out on these incredible deals at Rio's Bar today! ⭐⭐⭐
2.Housewife, Rhum Burgundy
⭐RATING: 5/5 | 🌏DISTANCE FROM MARGARET RIVER: 50m |📍LOCATION: 107 Bussell Highway, Margaret River WA | Google Maps
Experience the vibrant atmosphere of Rhum Burgundy, where you can indulge in a wide array of cocktails and explore a diverse wine selection boasting over 100 bottles from around the world. This renowned establishment is known for its award-winning mixologist, Billy, whose creative concoctions and lively spirit have made him a local legend.
Dylan and Taryn, the passionate minds behind LS Merchants, joined forces with Billy to bring their shared love of exceptional wine and authentic experiences to Rhum Burgundy. Dylan's expertise shines through in the curated international wine list, while Billy continues to push the boundaries of mixology with his innovative and magical creations.
One popular standout is the Housewife, a delightful blend of pink peppercorn, ODV, apricot liqueur, citrus, and sugar, capturing the essence of indulgence in a single glass. Embark on a journey of flavor and camaraderie at Rhum Burgundy, where friendship, expertise, and a genuine love for wine and cocktails come together in perfect harmony.
"The grooviest little setup and hands down the best cocktails in town. Billy's elaborate knowledge in mixology is reflected in each cocktail on the menu, it's like taking a sip of art 😉 I can't wait to try more. Never a let down… I hope everyone supports the new local, it won't disappoint!" Chenee (see more reviews)
Looking for travel advice for your visit to Margaret River? Join my friendly community over at Margaret River Travel Planning on Facebook to learn more about this beautiful part of the world and have all of your questions answered!
3. Trophy Wife, Morries
⭐RATING: 4.6/5 | 🌏DISTANCE FROM MARGARET RIVER: 400m |📍LOCATION: 2/149 Bussell Highway, Margaret River WA | Google Maps
If we were to make the call on one of the best cocktails in Margaret River, this would be it! Even better, you'll get to enjoy it in the industrial-chic, small bar, Morries. 
Morries is a Margaret River institution. Their team is a tight-knit, fun crew and experts in mixology. More than just boozy beverages, they'll serve you good times.
Trophy Wife is a sour and fruity pink peppercorn-infused Wyborowa vodka and apricot liqueur mix with a touch of citrus. If you've only got time for one drink, this is the one.
"Delicious cocktails with great mocktails options too. Our Italian waiter was the best 😀 Looking forward to go back next time we're down south!" -Saya (see more reviews)
4.El Toro Tequila Sour, El Toro
⭐RATING: 4.7/5 | 🌏DISTANCE FROM MARGARET RIVER: 270m |📍LOCATION: Shop 15/16 Town View Terrace, Margaret River WA | Google Maps 
El Toro is a South American restaurant that focuses on cooking with locally sourced ingredients and grilling over coals, with local restauranter Sean Carter at the helm. They offer an extensive menu of traditional dishes complemented by a variety of authentic South American drinks.
If you love tequilas, you can indulge in their vast collection of premium Tequilas and Mezcals, in fact, last time I was there I counted 44 different varieties! And their cocktail menu is also South American influenced, with Mojito, Pisco Sour and of course the traditional Margarita!
However, my favourite thing to drink at El Toro's, is their signature cocktail, the El Toro Tequila Sour. This refreshing drink features Tequila Resposado, Limoncello, Cointreau, and a velvety egg white finish. You don't need to order food here to be able to try their cocktails, but it's a good idea to phone ahead for a table, as they fill up quickly.
"The food was amazing … very, very good !! The service was very friendly and very helpful … and we also really enjoyed the cocktails. I highly recommend this gem !!" -Colin (see more reviews)
5.Cherry Bomb, Yonder
⭐RATING: 4.8/5 | 🌏DISTANCE FROM MARGARET RIVER: 550m |📍LOCATION: 4/124 Bussell Highway, Margaret River WA | Google Maps
Cha-Cha-Cha-Cherry Bomb! The hunt for our next best cocktail will have you stepping away from the old favorites and trying something cherry-licious. 
A short stroll down the hill from Morries is Yonder Bar… a rock n roll style dive bar. Licensed for only a small crowd of 25, this rocking good time is surprisingly exclusive.
Eclectically furnished, think velvet lounges and mismatched tables and pumping out loud music, the focus here is on the vibe, the drinks, and your mates. The team here knows their booze and Cherry Bomb is a cocktail that sets tongues wagging about town.
"Yonder is a great small bar, great range of yummy cocktails! Definitely try the cherry bomb! 🍒💣" -Rebecca (see more reviews)
6.Mai Tai, Pearls Bar
⭐RATING: 5/5 | 🌏DISTANCE FROM MARGARET RIVER: 400m |📍LOCATION: 151 Bussell Highway, Margaret River WA | Google Maps
Pearls Bar is a vibrant and stylish venue that offers an exceptional cocktail experience.
One of their standout creations is the classic Mai Tai cocktail, expertly crafted with Havana 3 rum, Cointreau, citrus, and orgeat. This delightful concoction delivers a harmonious blend of tropical flavors, transporting you to a sunny beach paradise.
The smoothness of the rum is perfectly balanced with the citrusy notes and the subtle sweetness of orgeat, creating a refreshing and well-rounded drink. Whether you're looking to unwind after a long day or celebrate a special occasion, Pearls Bar and their cocktail list are sure to leave a lasting impression on your taste buds.
"This has become my favourite spot in town. Cool bar with a cosy setting and friendly staff who know how to whip up a great cocktail." -Matthew (see more reviews)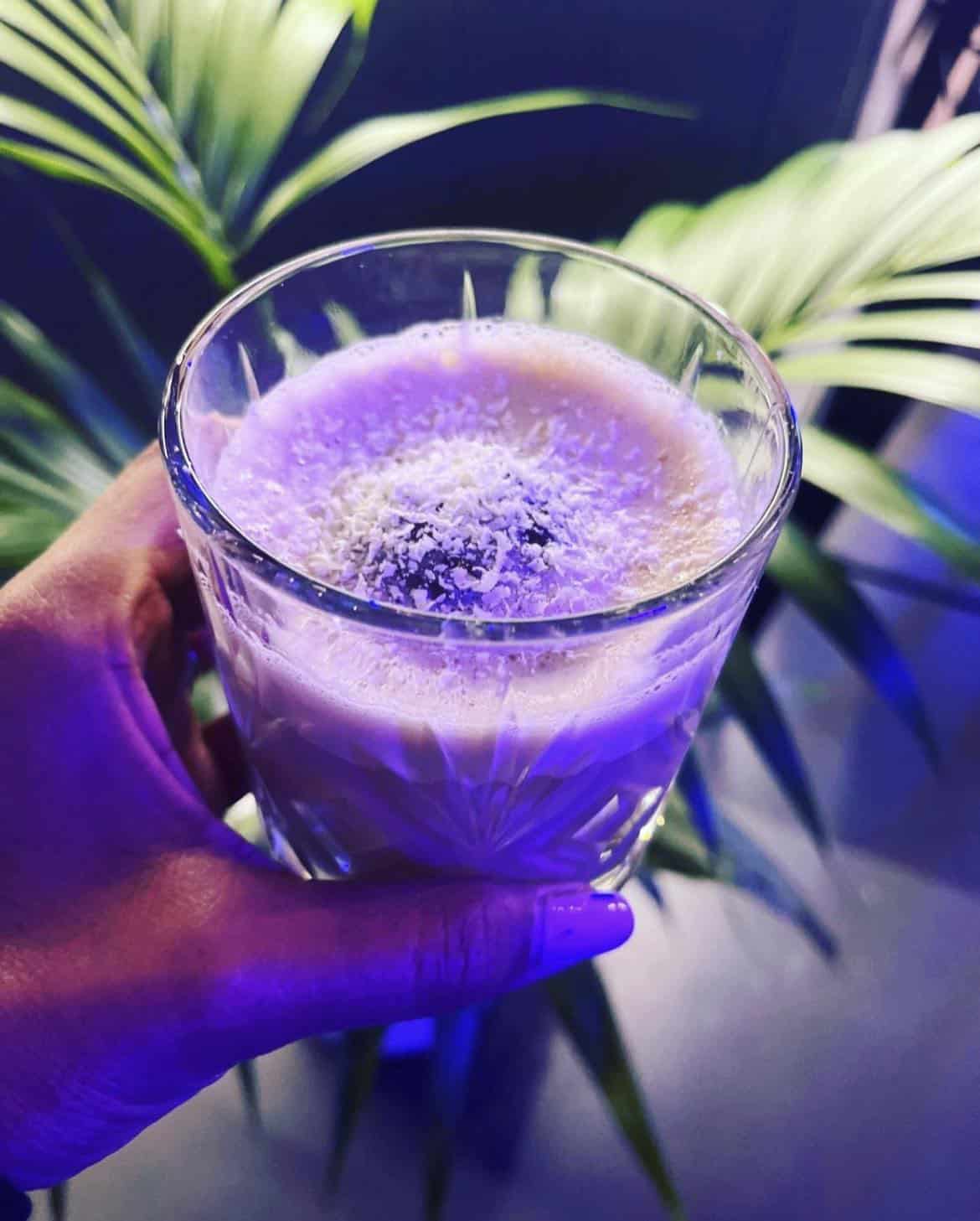 7.Bailey's Snowball, Rio's Bar
⭐RATING: 4.6/5 | 🌏DISTANCE FROM MARGARET RIVER: 100m |📍LOCATION: 111 Bussell Highway, Margaret River WA (above Domino's) | Google Maps
Indulge in the delightful Bailey's Snowball cocktail at Rio's Bar, a unique take on the classic espresso martini and perfect for our cold Margaret River winters!
This exquisite blend combines the smoothness of Baileys, the richness of local cold brew from Two Cracks Coffee, the allure of Kahlua, and a touch of sweetness from sugar syrup. Topped with finely shaved white chocolate, this cocktail is a decadent treat for the senses.
"Great happy hour, nice location with seats looking over main road. Delicious cocktails and friendly staff!" -Anna (see more reviews)
8.Getsha Girl, Rhum Burgundy
⭐RATING: 5/5 | 🌏DISTANCE FROM MARGARET RIVER: 50m |📍LOCATION: 107 Bussell Highway, Margaret River WA | Google Maps
Rhum Burgundy has another excellent cocktail worth the drive to Margaret River – the Getsha Girl.
Crafted with precision and creativity, this enchanting concoction combines the refreshing notes of pink gin with the exotic sweetness of lychee and a tangy kick of lime. The addition of ODV adds depth and complexity to the mix, while the subtle hints of vanilla and rose create a seductive aroma that lingers with every sip.
Served in an elegantly garnished glass, the Getsha Girl embodies the essence of Rhum Burgundy's innovative mixology, enticing both newcomers and seasoned cocktail enthusiasts alike to embark on a flavor-filled journey of pure bliss.
"Amazing little small bar. Intimate and staff have an amazing knowledge of cocktails." -Mark (see more reviews)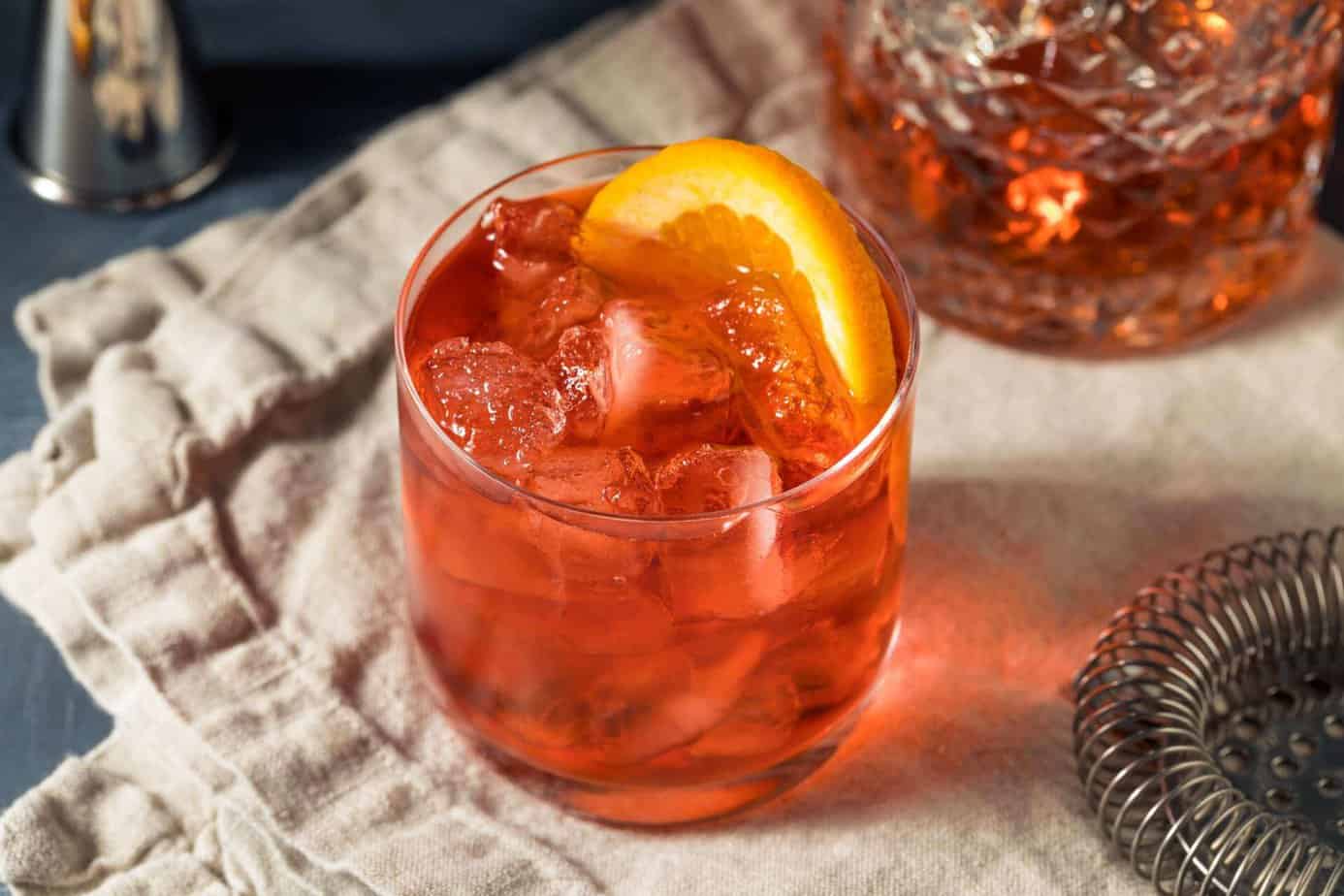 9.Blood Orange Sour, Morries
⭐RATING: 4.6/5 | 🌏DISTANCE FROM MARGARET RIVER: 400m |📍LOCATION: 2/149 Bussell Highway, Margaret River WA | Google Maps
Morries, a renowned establishment, captivates patrons with its vibrant ambiance and culinary prowess. Among its impressive lineup of handcrafted cocktails, the Blood Orange Sour stands out as a true gem.
This exquisite drink combines the refreshing bitterness of Aperol with the distinctive botanical notes of Tanqueray gin. The addition of blood orange syrup infuses a tangy sweetness, complemented by the nuanced complexity of rhubarb bitters. A squeeze of fresh lemon and the inclusion of whites and saline create a harmonious balance, resulting in a tart and sour flavor profile that tantalizes the taste buds.
Prepared with utmost care, the Blood Orange Sour is shaken to perfection, ensuring a delightful experience with every sip. At Morries, this exceptional cocktail exemplifies the commitment to crafting unique and memorable drinks that elevate the senses.
"Amazing food gorgeous ambience & exceptional cocktails. Staff were attentive & helpful without being overbearing. Lyndon in particular was fantastic – made us feel welcome & was comfortable giving recommendations." -Cathy (see more reviews)
10.Dark And Stormy, Yonder
⭐RATING: 4.8/5 | 🌏DISTANCE FROM MARGARET RIVER: 550m |📍LOCATION: 4/124 Bussell Highway, Margaret River WA | Google Maps
Yonder Bar, a small but vibrant establishment, radiates big vibes that are impossible to resist. Full of big personality, and the irresistible atmosphere of a beloved local dive bar, you will not be disappointed with a visit here.
Yonder Bar welcomes patrons from Thursday to Sunday, starting at 5 pm until late, providing ample opportunities to savor their popular signature cocktail, the Dark and Stormy. With its tantalizing blend of bold flavors and invigorating intensity, this cocktail is a perennial favorite that never fails to impress!
"Best cocktail bar in the southwest! Good vibes, good people and good location. Definitely recommend!!!" -Blake (see more reviews)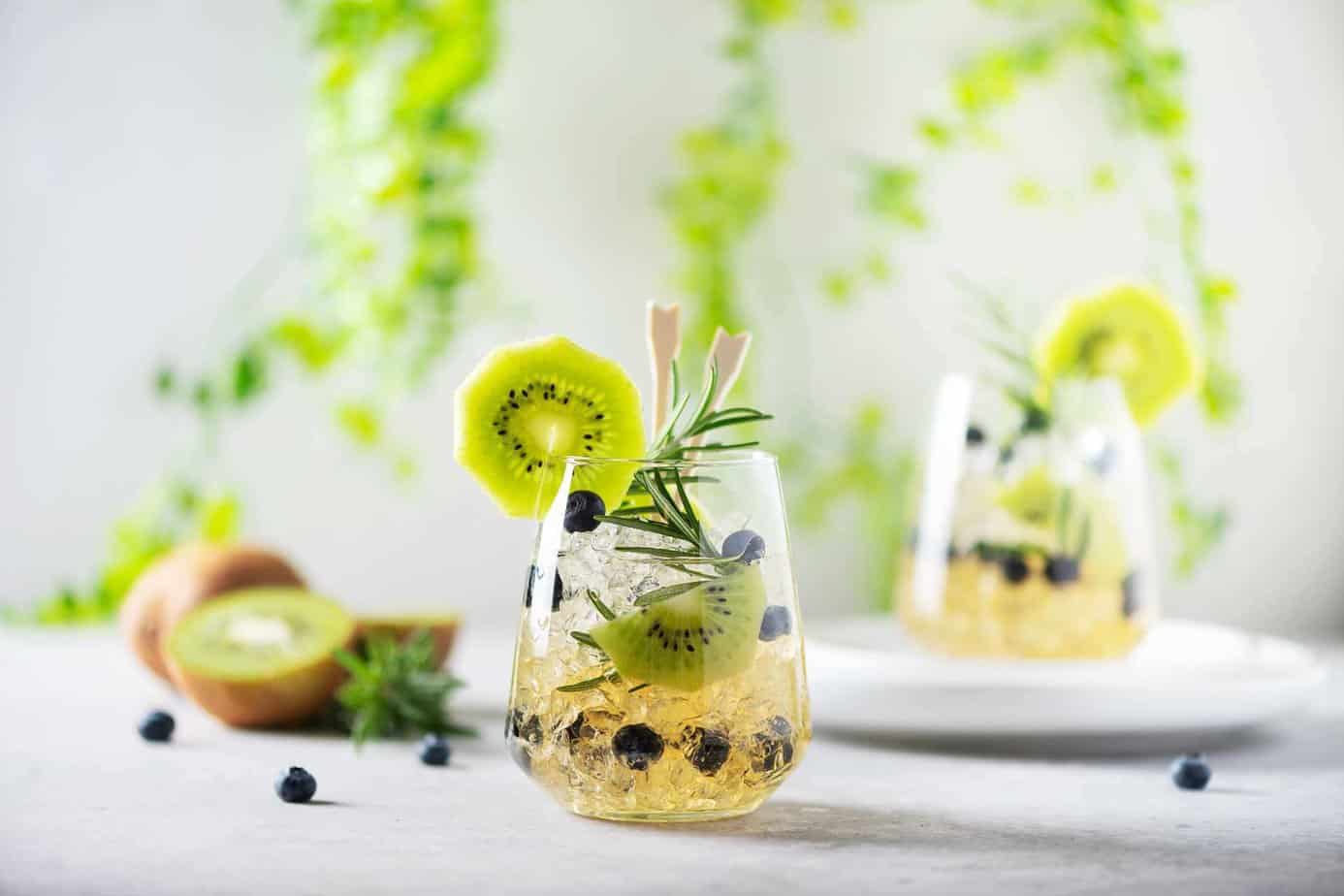 11. Lady Marmalade, Margaret River Distilling Co
⭐RATING: 4.6/5 | 🌏DISTANCE FROM MARGARET RIVER: 1.1km |📍LOCATION: Carters Road, Margaret River WA | Google Maps
 A sophisticated number served with class on the outskirts of town at Margaret River Distilling Co. 
Featuring Giniversity Barrel-aged gin, orange marmalade, grapefruit juice, and shaken over ice Lady Marmalade will have you feeling all sorts of fancy.
The experience at the Margaret River Distilling Co is more than just the delight of tasting one of my favorite cocktails. You can do a tasting of their Giniversity, Limeburners, and Tiger Snake whiskey range before sitting out on the deck, looking into the forest, and enjoying your cocktails. 
A quieter, more tranquil environment suitable for a day drink, I love this one for a bike ride and a catch-up with a friend.
"Went there for lunch and the pizza was great, the beer, cocktails and mocktails were excellent, and the limeburners whisky nuts should be sold by the kilo!" -Kimberley (see more reviews)
Wrapping Up: Cocktail Bar Margaret River
Whether you are keen on a buzzing night out with funky tunes in a popular spot or a quiet chat and a catch-up drink with an old friend my list has taken the best of the best cocktails in town! 
Hopefully, you've now got a list of the best cocktails in Margaret River so that next time you visit, you've got plenty of ideas! Bottoms up!
Related Posts On Margaret River:
Australia Travel Planning Guide
🚑Should I buy Australian travel insurance?
100% YES! — Australia has "free" healthcare but it's only for citizens and permanent residents. Foreigners visiting need travel insurance in case anything happens on their visit. I like SafetyWing – their Nomad Insurance starts at just $1.50 USD a day!
🚗Should I rent a car in Australia?
Yes — Renting a car is a necessity in most of Australia! If you want to go on road trips or adventures outside of the major cities, and even if you're staying in a major city, you'll want to rent a car. If you are visiting Margaret River, it will be even more important that you hire a car, you'll need it to be able to get around and see all the great attractions and wineries!
🏨What's the best way to book my Australian accommodation?
My go-to for Australian hotels is Booking.com. Pretty much all registered accommodation use Booking.com (but not necessarily any of the other major booking platforms), and even most of the holiday homes and caravan parks use Booking.com too!
If you're planning a trip to Australia where you will stay at multiple locations, it's super handy to have all your accommodation listed in one place, and accommodation owners like Booking.com because it's easy to contact the guests using the messaging platform if the guest has an international phone number.
I sincerely hope you enjoy your visit to Margaret River!