Cape to Cape Walk [LOCALS GUIDE 2023]
Do you want learn everything you need to know about the Cape to Cape Walk in Margaret River?
Well, you're in luck, because I'm your local guide to the magic of Margaret River and Western Australia. You know, as a Margaret River local, I've got a soft spot for the Cape to Cape Track. Oh, what a sight! It stretches for 123 kilometers and hardly ever leaves the coast out of your sight. It runs from the lighthouse at Cape Naturaliste in the north, near Dunsborough, to the one at Cape Leeuwin in the south, near Augusta. Wow! Just imagine the views!
I'm a hiker at heart, and I find the Cape to Cape Track just amazing! It's got everything – from breathtaking views, and incredible beaches, to exploring the beautiful flora and fauna of the Leeuwin-Naturaliste National Park. There are tall cliffs that make your heart race, and pure, untouched beaches that make you want to take off your shoes. Plus, we can't forget the Ngari Capes Marine Park right next door where you can see dolphins frolicking in the water!
On this trail, you'll find sweet little campgrounds where you can rest and recharge. And guess what? There are even off-track places to stay if a hot-shower and comfortable bed is more your thing. So you see, this is an adventure that you'll remember forever!
And here's a secret – since I've been at my motel since 2016, I've helped thousands of folks plan their Cape to Cape journeys. Each one is unique, and I can't wait to help you plan yours! It's a thrill, a joy, an experience that you just can't miss. Come join me and let's explore this gem together!
This article contains some affiliate links which means that I may earn a small commission when you click on them, at no additional cost to you. I do hope you find the information in this article helpful!
Cape to Cape Track Overview
Where Is The Cape To Cape Walk
The Cape to Cape Track runs between the lighthouses of Cape Naturaliste and Cape Leeuwin, covering a vast distance of 125 kilometers or so. This stunning route takes you through the incredible scenery of the Leeuwin-Naturaliste National Park and the Margaret River Region.
As you walk this track, you will be continuously amazed by the diverse landscapes ranging from stunning coastlines to lush forests. The ever-changing scenery will never fail to captivate you throughout the journey.
One of the aspects I truly appreciated about the Cape to Cape Track is the flexibility in planning the hike. It is possible to tackle the entire trail in anything from 5 to 10 days, (although its most commonly completed in 7 days) or to merely embark on a shorter section of the track over a few hours or a day. There are low-key campgrounds available, as well as various "off-track" accommodation options close by, making it suitable for different preferences and abilities.
In my experience, the Cape to Cape Track is a must-visit destination for outdoor enthusiasts and nature lovers. The combination of breathtaking scenery, diverse flora and fauna, and the sense of accomplishment upon completing the trek is truly unparalleled.
Historical Background
How and When the Track Was Established
It has always been possible to walk from Cape Naturaliste to Cape Leeuwin along the coast or through the forest. The original inhabitants of the area, the Wardandi people, would have regularly travelled its length looking for resources. Back in 1830, soon after the first European settlers arrived in Augusta, Messrs. John Dewar and Andrew Smith walked from Augusta to Cape Naturaliste, taking them 6 days.
Since then, much of the coastline and the ridge behind it between Cape Naturaliste and Cape Leeuwin had been reserved as National Park. In 1988, the Department of Conservation and Land Management won a bicentennial grant to start planning a Cape to Cape track, but nothing came of it. It wasn't until the early 1990s, when Neil Taylor became responsible for visitor services in the National Park, that he paired up with Jane Scott, an avid walker, to develop a dedicated walk track that would allow more people to access the beautiful natural surroundings.
The track was initially constructed by joining existing tracks along the coast and through the forest, as well as using beaches where they could be safely traversed. The Cape to Cape Track was officially opened in 2001 and has become one of the most popular walking tracks in Australia.
Significance to the Local Community and Tourism
The Cape to Cape Track is a real gem in our local community and a star player in our tourism sector! It links Cape Naturaliste in the north to Cape Leeuwin in the south. A beautiful coastal path that showcases the best of the Margaret River Region, with jaw-dropping natural beauty, rich cultural heritage, fantastic food and wine, and even luxurious stays! It's like a treasure map leading you to all the best spots.
The Cape to Cape Track not only provides stunning views but also supports local business and tourism, with about 144,071 visits in the 12-month period from July 2021 to July 2022.
Tourism businesses have capitalized on the Cape to Cape track's popularity, offering guided walks and self-guided tours. These activities let people discover the region in a unique way. The track is a vital asset, bringing together our community, fostering understanding of our environment, and boosting our economy.
Geographical Features
The Cape to Cape Track's Length, Topography, and Landscape
The Cape to Cape Track is a stunner, running along the Leeuwin-Naturaliste Ridge in Western Australia. It stretches for a whopping 125 kilometers or so between Cape Naturaliste and Cape Leeuwin's lighthouses.
The landscape is a wild, fantastic mix of scenes. Coastal views, forest scenery, and an array of cliffs, caves, and rock formations. This trek is a geology enthusiast's dream come true! You'll see an ever-changing display of vegetation and wildflowers, making each step as beautiful as the last.
The track follows the coast, offering jaw-dropping cliff-top views and pristine beach stretches. It also loops inland, taking you through sheltered woodlands and the towering karri trees of the Boranup Forest.
From smooth, easy sections to wild and rugged parts, this trail has got it all. It's a challenge, but one worth taking. You can complete the track in about 5 to 7 days or break it up into smaller walks if you prefer (some people even compete it over 10 or 12 days, choosing shorter sections where possible and taking rest days in between).
You'll find yourself surrounded by an array of wildlife, from colourful birds to playful dolphins. Oh, and let's not forget the friendly stingrays at Hamelin Bay You won't just be walking on this track – you'll be embarking on a rich, natural adventure!
Hiking the Cape to Cape Track
Best Times of Year to Hike
I believe the best time to hike the Cape to Cape Track is during the spring and autumn months, from March to May and September to November. Both March and November can be quite warm, but it is unlikely to have 7 days in a row of really hot weather. Since the trail is coastal, there aren't many tall trees, so there is not much shade. If you walk the track during spring you will also see an amazing amount of beautiful wildflowers on display as well.
Difficulty Level
As a 125km, grade 4 hike, the Cape to Cape Track can be a challenging but manageable hike for experienced and moderately fit hikers. The hike typically takes anywhere from 5-8 days to complete, although is typically completed in 7, traversing both coastal and forest scenery.
Cape to Cape Track Distances
The Cape to Cape Track runs 125 kilometers along the Leeuwin-Naturaliste Ridge, between the lighthouses of Cape Naturaliste and Cape Leeuwin in the far southwest of Western Australia. Hikers can tackle the entire trail in five to seven days or choose to embark on a shorter section of the trail for a few hours or a day. Looking for a comprehensive run-down of the distance between the different Cape to Cape locations? Don't miss my in-depth guide of Cape to Cape Track Distances!
Training For The Cape to Cape Walk
The Cape to Cape walk is a challenging track, and it is recommended that you train before undertaking the walk. There are a number of different ways to train for the walk, including walking or running shorter distances, doing some hill training, and practicing bushwalking in your local area.
It is also recommended you do some beach walking as there are a couple of long stretches of soft sand on the Cape to Cape Track.
Don't start with a walk of several days to begin with. It's ok to start with half-day and day walks until you become accustomed to a pace and distance that is comfortable for you!
Make sure you wear comfortable shoes that are worn in, and take a backup pair of shoes with you in case you start getting blisters with your first pair. Don't go on the Cape to Cape Walk with a pair of brand-new shoes!
Safety Tips For the Cape to Cape Track
Stay on the designated trail and follow any posted signage.
Keep a safe distance from cliff edges and be mindful of uneven terrain.
Check the weather forecast before your hike and prepare accordingly.
Carry enough water, as there may be limited water sources along the trail.
Inform someone of your hiking plans, including your route and expected return time.
What to Bring for the Cape to Cape Track
When preparing for the Cape to Cape Track, consider packing the following essential items:
A comfortable backpack and hiking boots
Appropriate clothing for the weather, including a raincoat and extra layers
Ample food and snacks to sustain energy levels
A reliable navigation tool, such as a map or the Cape to Cape Track Hiking Guide App
A fully charged mobile phone and portable power bank
Basic first aid kit and any necessary personal medications
Sufficient water and/or a water purification system
Sunscreen, hat, and sunglasses to protect from the sun
Insect repellent to ward off mosquitoes and other insects
Routes and Itineraries
Self-Guided Cape To Cape Tours
I suggest considering a self-guided tour for those who prefer an independent hiking experience on the Cape to Cape Track, and want more flexibility with start times and departure dates. Hikers must be prepared to navigate the trail, manage their supplies, and camp at low-key campgrounds or off-track accommodations.
Of course, you can always find someone who will do this for you, organizing your accommodation, breakfast and lunch, transfers, walking notes, and other resources to help you complete the walk.
For more information on doing the Cape to Cape independently, read my Complete Guide to Cape to Cape Self-Guided Tour.
Guided Cape To Cape Tours
Opting for a guided tour is an excellent option if you're seeking added comfort and luxury while traversing the Cape to Cape Track.
Companies such as Inspiration Outdoors, RAW Travel and Cape to Cape Explorer Tours provide fully guided experiences, typically including expert guidance, exquisite cuisine, boutique accommodations, and of course, daily transfers.
This service allows hikers to immerse themselves in the stunning surroundings without worrying about logistics or planning.
Recommended Itineraries
There are various suggested itineraries to suit hikers' preferences and time constraints. For instance, a nine-day itinerary is available to cover the entire track at a leisurely pace. The daily distance varies between 10.5km to 21km, ensuring ample time for rest and exploration. Alternatively, briefer five-day and seven-day itineraries can be followed if you like to move faster.
Short Walks vs. Full Trek
For those unable to dedicate a full week or more to the Cape to Cape Track, shorter walks can be undertaken to enjoy portions of the trail. For example, you can explore the 15-kilometer section between Cape Naturaliste Lighthouse and Yallingup within a single day. By selecting shorter walks or combining them, you can still capture the beauty and serenity of the area without committing to the full trek.
The Best Direction To Walk The Cape To Cape Track
The Cape to Cape track can be walked in either direction. However, most people choose to walk from north to south, as this allows you to finish the walk at the more popular Cape Leeuwin Lighthouse.
Some people might recommend walking from the south to the north, but this is generally not recommended for the following reasons;
You will have the sun in your eyes the entire time.
If you plan to walk on the first day and are coming from Perth, it is more convenient to start at the north, as Cape Naturaliste is one and a half hours closer to Perth than Cape Leeuwin is.
Walking north to south means you do the "easier" walks first and can build up fitness before attempting the "challenging" walks on the last days when you are more track fit
It's nice to walk towards the Cape Leeuwin Lighthouse which will appear in the distance and gradually get closer as you walk there on the last day
Cape to Cape Walk Accommodation
Camping on the Cape to Cape Track
There are a number of different campsites located along the Cape to Cape track. These campsites are generally well-equipped and offer a variety of amenities including toilets, water and picnic tables.
You can camp for free at the Cape to Cape track campsites, but there are a couple of sections of the Cape To Cape that include caravan parks only, so you have no choice but to stay there. This means you will have to pay, but at least you can have a shower, charge your phone, and restock supplies.
Following the standard Cape to Cape itinerary, there are four designated campsites on the Cape to Cape Trail;
Mount Duckworth (Night 1)
Moses Rock (Night 2)
Ellensbrook (Night 3)
Deepdene (Night 6)
After night four, you will need to stay at a caravan park;
After night five, you can camp at either of the following National Park campsites, which have a small cost to stay at;
If you want to make the walk a bit longer, or stretch it out a couple more nights, you could also camp at these three spots along the Track;
For those who prefer a more comfortable accommodation experience, there are many hotels and B&Bs located along the Cape to Cape Track. These walker-friendly accommodations range from budget-friendly options to more luxurious stays. To explore some options, feel free to check my guide to Cape to Cape Accommodation.
If you're traveling with a group, there are options for cheap group accommodation in Margaret River that can make your adventure more affordable.
Additional Attractions
Cape To Cape Walk Natural Attractions
There are a number of different sections of the Cape to Cape track that are considered to be the best. In fact, ask anyone who has done the whole Walk and they won't be able to narrow it down! However, this is a short list of some of the best natural attractions in no particular order;
Cape to Cape Track Nearby Wineries, Breweries, and Providores
While exploring the Cape to Cape track, there's more to the Margaret River Region than just stunning coastal scenery. The area is also well-known for its vibrant wine, beer, and food scene. Here are some recommendations of places you may consider dropping in at on your way past after a day of hiking:
Wineries
As a wine lover, you will be delighted to find numerous acclaimed wineries close to the track as you drive along Caves Road. These wineries offer tastings and guided tours, where you can learn more about the region's unique characteristics and wine-making process:
Breweries
In the Margaret River region, each brewery has its own distinct atmosphere and range of craft beers to taste. After a long day walking, you may want to quench your thirst at the following waterholes:
🍻Dive into the world of Margaret River breweries with my comprehensive guide.
Providores
After an exhilarating day of hiking, you will appreciate the food scene in the Margaret River Region. There's not just casual cafés and fine dining restaurants, there is also a whole lot of providores with something to suit every palate and budget. Providores supple gourmet, locally-sourced food products, reflecting the area's rich agricultural offerings. These are my recommendations of good providores near the Cape to Cape Track: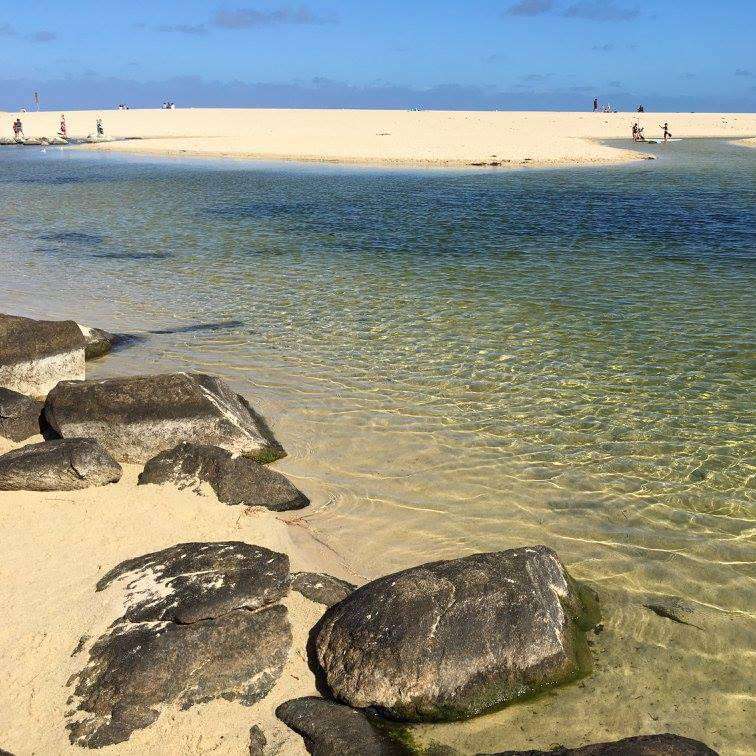 Cape to Cape Track Nearby Cultural and Historical Sites
In addition to the natural attractions, and good food and drinks, the Margaret River Region also boasts many fascinating cultural and historical sites. Here are two places that captivated my interest:
Jewel Cave is home to one of the longest straw stalactites found in any tourist cave in the world. You'll find it deeply inspiring to wander through the massive chambers and learn about the unique formations that have been growing slowly over thousands of years.
Located at the southwestern tip of Australia, where the Indian and Southern Oceans meet, Cape Leeuwin Lighthouse has been guiding mariners since 1896. I enjoyed exploring the historic precinct and even climbed all the way to the top of the lighthouse for awe-inspiring views of the surrounding area.
Ellensbrook Homestead
Consider visiting Ellensbrook Homestead in the Margaret River Region for a glimpse of special history. Founded by the Bussell family in 1857, this property is nestled within the beautiful Leeuwin-Naturaliste National Park. Once one of the earliest dairies in the area, it later became a home for Aboriginal children and then tourist accommodation. If open, you can explore the intriguing Homestead for a small entry fee.
Rotary Park And The Old Settlement
Visit Rotary Park to relax and enjoy the stunning views of the forest and Margaret River. Right next to the park, you'll find the Old Settlement, an ideal place to discover the history of Margaret River through informative signs and a replica of the area's first house. Enjoy a picnic at Rotary Park, where you can find shady spots, BBQs, and even a cool park with outdoor exercise equipment for the kids. Don't miss the vintage train called Kate, a relic from the days when timber was carted through the forest.
Bushwalking Essentials
Before undertaking the Cape to Cape walk, it is important that you have the proper equipment and clothing. This includes items such as a good pair of walking shoes, a waterproof jacket, and a hat.
You will also need to pack some food and water for the walk. It is recommended that you bring enough food and water for either the full day, if you aren't staying on the track, or the entire 8-day journey if you are camping along the track.
You could buy food at the caravan parks along the way, which would mean you would only need to carry 2-3 days worth of food, but if you'd rather not rely on them and you have a preference for your own food, best to be prepared from the start.
You could also buy water at the caravan parks and general stores, and refill water at the free campsites, but if you take this second option, you will need to treat the water. Also, if you're walking in the warmer months, be prepared for these tanks to be empty.
FAQs: Cape To Cape Walk
How Long Does It Take To Walk The Cape To Cape Track?
The average person takes between 5-8 days to complete the Cape to Cape walk. However, it is possible to complete the walk in a shorter amount of time if you are fit, experienced, and up for a challenge.
Is The Cape To Cape Walk Hard?
The Cape to Cape walk is considered to be of moderate difficulty – ranging from easy beach walking to moderately hard sections where you'll climb over headlands and rocky outcrops. A typical day could see you walking 14 to 23 kilometers, depending on your pace and how much time you take to enjoy the scenery.
When Can I Walk The Cape To Cape?
The Cape to Cape track is open all year round. However, the best time to walk the track is during the spring or autumn months. You want to avoid the middle of winter when it's stormy and rainy, and the middle of summer, when it's really hot.
How Much Does It Cost To Walk The Cape To Cape?
There is no fee for walking the Cape to Cape track. However, you will need to pay for your accommodation and food along the way.
Are Dogs Allowed On The Cape To Cape Track?
Dogs are not allowed on the Cape to Cape track. This is because the track goes through a number of different national parks, where dogs are not permitted.
What Should I Do If I Get Lost On The Cape To Cape Track?
If you get lost on the Cape to Cape Track, the best thing to do is to stay where you are and wait for help. 
 
If you have a mobile phone with you, you can also try to call 000 (the emergency number in Australia).
 
It can also be worthwhile investing in a Personal Locator Beacon (PLB). When activated, these devices will alert the authorities to your position. A PLB works via communication satellites, so it works in areas that have no mobile reception. They cost approximately $300 and are a worthwhile investment. 
What Is The Weather Like On The Cape To Cape Track?
The weather on the Cape to Cape track can vary depending on the time of year. During the summer months, it is generally hot and dry. During the winter months, it is generally cool and wet. This is why we recommend walking in Autumn and Spring when the temperature is fairly mild and the maximums are in the high teens and low 20s.
Where Does The Cape To Cape Walk Start?
The Cape to Cape Track starts at the northern end of the track, near Cape Naturaliste.
Where Does The Cape To Cape Walk Finish?
The Cape to Cape walk finishes at the southern end of the track, near the Water Wheel and Cape Leeuwin Lighthouse.
How Do I Prepare For The Cape To Cape?
There are a few things you can do to prepare for the Cape to Cape walk. Make sure you've got the right gear and clothes to tackle the trail. Don't forget to pack enough food and water to keep you fueled and hydrated. And hey, giving your legs a bit of a warm-up with some training beforehand might not be a bad idea!
Are There Toilets On The Cape To Cape?
There are a number of toilets located along the Cape to Cape track. However, it is always a good idea to bring your own toilet paper and hand sanitizer, as these may not be available at all times. Also, if you need to go behind a bush, please don't use baby wipes and leave them behind as these do not disintegrate.
What Do I Need To Bring On The Cape To Cape?
In addition to food and water, you will also need to bring a map (a physical one and one you can use offline on your phone), a compass and a first-aid kit. It is also a good idea to bring a mobile phone and Personal Locator Beacon (PLB) in case of an emergency.
What Are The Rules For Walking The Cape To Cape?
Stay on the trail: This rule is super important! The trail is marked for a reason, to protect both you and the environment. So, stick to it and don't wander off.
Leave no trace: Carry any rubbish with you until you can dispose of it properly. The motto here is "take only photos, leave only footprints".
Respect wildlife: You'll likely see a lot of local wildlife, which is one of the walk's biggest perks! But always remember to keep your distance and not disturb them.
Wrapping Up: Cape To Cape Track
Ready to embark on a journey you'll never forget? The Cape to Cape Track in Western Australia's stunning coastline is calling your name.
Spanning 123 kilometres of breathtaking scenery from Cape Naturaliste to Cape Leeuwin, it's a trail filled with natural wonders, rich history, and unforgettable experiences.
Whether you're seeking adventure or solace in nature, walking with a guided tour, or at your own pace, the Cape to Cape Track has something for everyone.
So why wait? Lace up your hiking boots and discover why this trail leaves a lasting impression on all who wander its path. See you out there!
Related Posts:
Australia Travel Planning Guide
🚑Should I buy Australian travel insurance?
100% YES! — Australia has "free" healthcare but it's only for citizens and permanent residents. Foreigners visiting need travel insurance in case anything happens on their visit. I like SafetyWing – their Nomad Insurance starts at just $1.50 USD a day!
🚗Should I rent a car in Australia?
Yes — Renting a car is a necessity in most of Australia! If you want to go on road trips or adventures outside of the major cities, and even if you're staying in a major city, you'll want to rent a car. If you are visiting Margaret River, it will be even more important that you hire a car, you'll need it to be able to get around and see all the great attractions and wineries!
🏨What's the best way to book my Australian accommodation?
My go-to for Australian hotels is Booking.com. Pretty much all registered accommodation use Booking.com (but not necessarily any of the other major booking platforms), and even most of the holiday homes and caravan parks use Booking.com too!
If you're planning a trip to Australia where you will stay at multiple locations, it's super handy to have all your accommodation listed in one place, and accommodation owners like Booking.com because it's easy to contact the guests using the messaging platform if the guest has an international phone number.
I sincerely hope you enjoy your visit to Margaret River!