13 Pet-Friendly Accommodation Margaret River [2023 UPDATE]
Are you looking for the best pet-friendly accommodation Margaret River? Then look no further, for I have done the research for you and compiled a list of amazing places to stay with your dog, both in Margaret River and within a 30km radius.
I have lived in Margaret River since 2016, and worked in accommodation during this time, and I also have a Siberian Husky X rescue dog that comes everywhere with us, so I understand what your needs are when it comes to finding pet-friendly accommodation in Margaret River!
For those of you who prefer to travel in style rather than a camper van, this list of pet-friendly accommodation in Margaret River is for you. For your convenience, I have classified this comprehensive list of dog-friendly accommodation into three categories: Chalets & Cottages, Hotels and Holiday Homes.
Let's dive in!
This article contains some affiliate links which means that I may earn a small commission when you click on them, at no additional cost to you. I do hope you find the information in this article helpful!
🏆Don't have time to read the whole post? Never fear! Here are my top 3 recommendations for best pet friendly accommodation in Margaret River!🏆
Chalets & Cottages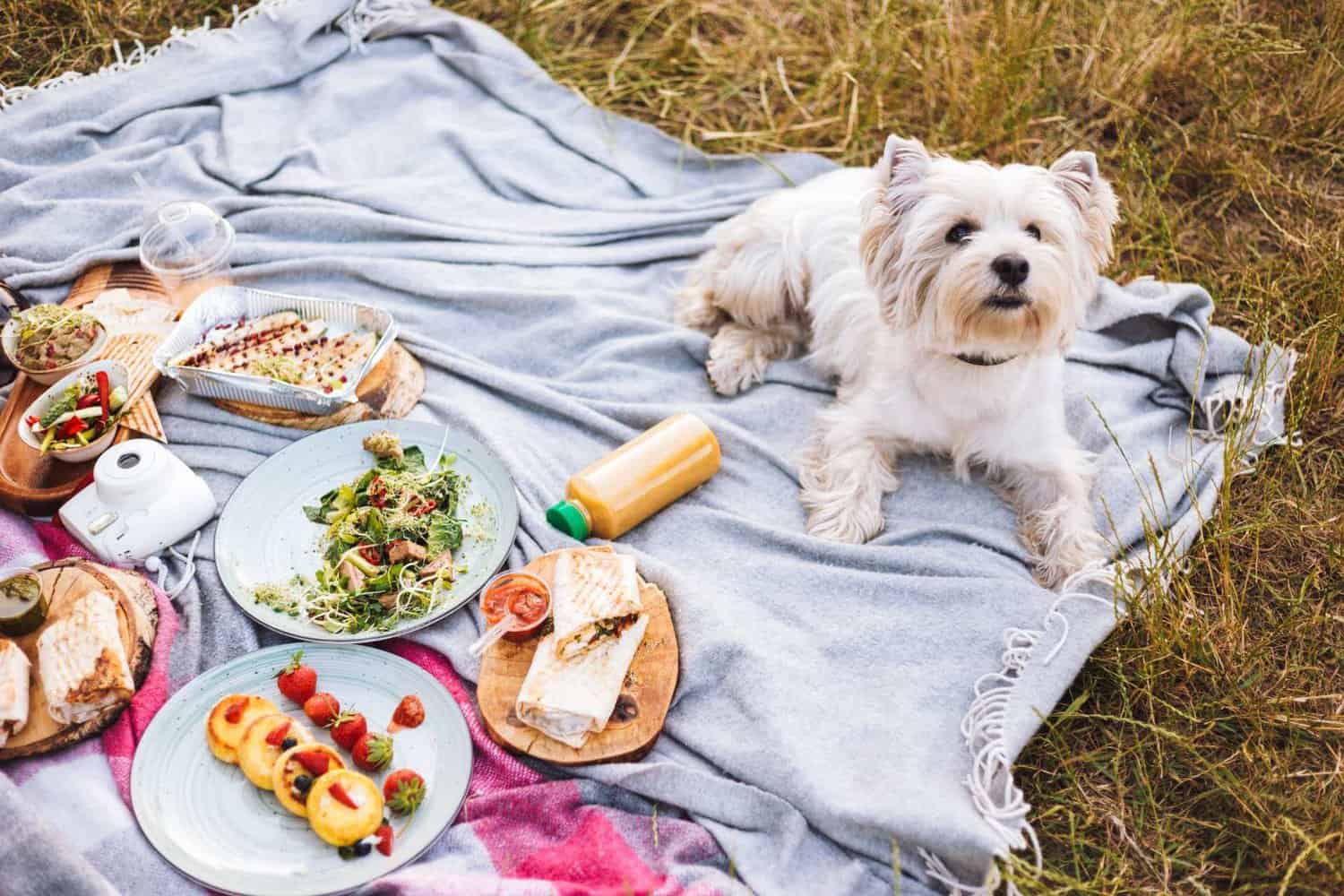 ⭐RATING: 9.4/10 – with over 440 positive reviews! | 🌏DISTANCE FROM MARGARET RIVER: 7km |📍LOCATION: 225 Osmington Road, Bramley WA | Google Maps
✨Why You Should Choose Margaret River Hideaway Cottages And Farmstay
If the clue in the name doesn't give it away, Margaret River Hideaway And Farmstay are nestled within a farm with a large menagerie of farm animals. The standard cattle, sheep, chickens and ducks have their home here, as well as geese, emus guinea fowl, alpacas, and even peacocks!
You can add to this animal collection by bringing your fluffy pup with you on holiday, and so long as they are well-behaved, there'll be no fees.
♥️Why You Will Love Margaret River Hideaway Cottages And Farmstay
✅4 times a week animal feeding tour of the farm
✅ Dog-friendly enclosed yard
✅No extra fees for bringing your pet
This was our third stay at hideaway and we still love it. Kim and the staff are always so welcoming and lovely to deal with. The property is perfect for dogs and there is multiple playgrounds on the property for the kids to enjoy. Helping feed the animals is always a highlight for both kids and parents. We will definitely be back again. (read more reviews)
Just a note: if you're needing handicap accessible dog-friendly accommodation near Margaret River, Studio 4B has been built for you, with doorways that are extra-wide, and a bathroom with a shower seat and grab rails. The furnishings are also moveable for your convenience.
⭐RATING: 9.1/10 – with over 60 positive reviews! | 🌏DISTANCE FROM MARGARET RIVER: 8km |📍LOCATION: 12 Vattos Way, Prevelly WA | Google Maps
✨Why You Should Choose Beachside Prevelly Villas
There are two properties at Beachside Prevelly Villas that are dog friendly.  And guess what?  Dogs stay free!  Dog beds, blankets and even leads are provided.  There are no extra charges for your beloved pet, and each house even comes with a private garden and fenced area for your dog to play safely. 
If you want to wander a bit farther, the dog beach is a short walk from your house.
This dog-friendly accommodation is a 10-minute drive from Margaret River, and very close to many cafes, dog friendly restaurants, wineries and more.
♥️Why You Will Love Beachside Prevelly Villas
✅Free wi-fi
✅Fully-equipped kitchen
✅Private garden and fenced area for your dog
"Fantastic location, near the dog beach, cafe and general store. Lovely presented property with spacious rooms, very clean, hosts were easy to contact and very helpful. Would absolutely recommend it as one of the best dog friendly accomodations we have stayed at in the Margaret River region." (read more reviews)
20 minutes from Margaret River, 15 minutes from Gracetown, and 30 minutes from Dunsborough, this pet-friendly accommodation near Margaret River is conveniently located in the middle of everything.
The Cullen Wines Homestead is a wonderful retreat, consisting of a house and a studio which can be booked together or separately. The actual winery itself is just a brief amble up the path, so any wine needed for cooking is practically on your doorstep.
Milk, butter, eggs and bread are provided on arrival, even though this is a self-catering holiday homestead. The kitchen has two preparation areas and a large living area complete with a romantic stone fireplace for you and your cozy canine to snuggle up in front of.
Linen and towels are provided for your convenience, and reverse cycle air conditioning is also installed, along with TV and DVD, internet access and a barbeque. If cooking isn't your thing, then there is a very convenient restaurant located at the winery. The food there is made from organic and biodynamic produce.
Dogs are allowed by arrangement.
Address: 4323 Caves Road, Wilyabrup 6280
Phone: +61 8 9755 5277
For a romantic holiday near Margaret River, that's dog friendly, you can't go past Harmony Forest. Each fully self-contained cottage is secluded, surrounded by nature, and has a twin spa (with stunningly beautiful views), for relaxing and enjoying each other's company.
Harmony Forest has seven cottages to choose from or a five-bedroomed lodge that overlooks the lake. The lodge has two spas, so you needn't worry about missing out. The only downside is that the company is not allowed to be your furry friend. Only humans are allowed in the spas.
The other facilities are fully equipped kitchens and laundry. What more could you want?
Address: 248 Sebbes Road, Forest Grove, 6286
Phone: +61 418 841 800
This accommodation near Margaret River is perfect for couples to unwind and relax on the deck, with panoramic views over the forest, in the hot tub, or in the extravagantly deep, two-person bath.
Each cottage has one bedroom but has everything you could need for an escape from mundane life: comfortable beds, linens and pillows, reverse cycle air-conditioning, TV and DVD player, a fully equipped kitchen, BBQ as well as a fully equipped laundry.
Address: 705 Davis Road, Rosa Glen, 6285
Phone: +61 8 9757 5175
Karridale Cottages has five one or two-bedroom cottages to choose from to suit all situations. Flinder's Cottage has four single bunk beds for those holidaying with kids.
The cottages contain potbelly stoves, open-plan kitchens that are fully self-contained, spacious bathrooms and "super cozy beds". Cascade Cottage was built specifically for couples and has a claw-footed bath.
Karridale's resident dog is Fuggles, who I'm sure would be willing to show your pooch the ropes about what life on a hop farm is like.
Address: 300 Brockman Highway, Karridale 6288
Phone: +61 430 490 708
Redgate Forest Retreat is a massive, 167-acre property that incorporates native bush, Wiltipoll sheep, and almost two dozen steer wandering around, to keep the grass from turning into a jungle.
There are loads of nooks and crannies to explore on the property, including four dams and a bluegum plantation. It's very conveniently located close to Redgate Beach for when the days get a little too warm and toasty.
Each cottage has reverse cycle air conditioning throughout, The bathrooms are modern and towels and linen are provided. In addition, the laundries of each are stocked with washing machines and dryers, or a two-in-one.
The living quarters of each cottage are also luxurious and convenient with the lounge rooms having TV, DVD and Foxtel, as well as reverse cycle air conditioning throughout the entire house. The Maya homestead even boasts a wood heater! The kitchens are fully equipped, including dishwashers!
Each house has verandahs, covered decks, a paved patio area with outdoor seating, barbeque, securely fenced lawns and a trampoline area. Again, (probably because it's a homestead), Maya outdoes the other cottages by also having a cubby house for the "little tackas", (or kids for those of you not used to Australian slang).
Redgate Forest Retreat has four houses that sleep up to four, seven or ten people, depending on which cottage you book. For more information about sleeping arrangements, check their website!
You are truly spoilt for choice with this accommodation near Margaret River that's dog friendly!
Address: 271 Redgate Road, Witchcliffe 6286
Phone: +61 433 776 888
A quiet place to hide from city life, or just get away from the same old routine day in, day out, are the Caves Road Chalets. Surrounded by bushland, with plenty of entertainment on-site or just up the road, none of you will ever be bored!
There is a playground for the kids and 64 acres on which Doggo can roam free. Maybe you could tick some tasks off the Dog's Bucket List?
While the kids and pup are exploring outside, the adults can relax in front of a wood-burning fire with a glass of wine bought from one of Margaret River's Dog Friendly Wineries. If it's winter. It really wouldn't be relaxing sitting in front of a fire in the middle of an Australian Summer. But good news! Each chalet has air-conditioning! Whackadoo!
Each chalet is filled with everything you could want for a relaxing holiday. A fully functioning kitchen, bedding and towels, you name it. And if you have a baby, high chairs, baby baths and cots are available too, so you don't need to pack them!
Dogs, while welcome in the chalet, are not welcome on couches, beds, in the bedrooms, or up on the second story of the chalets. Also, some breeds of dogs they cannot accommodate for, so please inform them when you book.
If you're going out and can't take the dog, Caves Road Chalets have enclosed runs, so your dogs will be safe and secure running around their own maze while you're checking out the local attractions that aren't so attracted to dogs.
If you want to take your furry child with you, there are plenty of Dog Friendly Restaurants in Margaret River to go to.
Address: 5023 Caves Road, Gracetown, Margaret River 6284
Phone: +61 8 9755 5266
Hotels
If you're looking for a dog-friendly stay in Margaret River, especially one that caters for large groups, then we've got you covered.
Stay Margaret River is the perfect place for those that want to book accommodation for everyone and their dog. In fact, Stay Margaret River is the only venue in town, that can not only host but also cater for you and your group.
A convention centre is also on the grounds which means, they are perfect for wedding accommodation, as well as work functions.
There are a variety of accommodation options, but for those of you who will be bringing Fluffykins along, you must stay in a King Room or a Two-Bedroom Apartment. There is also a charge for your pampered pooch of $75 per night for Bed and Bowls. (I think it's a dog version of Bed and Breakfast?)
Whatever room you choose to stay in, some features are common to all. Namely:
Reverse cycle air conditioning so you can defrost any cold shoulders or warm hearts.

Free Wifi for googling dog-friendly places to visit in Margaret River (Have you seen our list of

dog-friendly wineries in Margaret River

?)

HD TV with an in-built DVD player.

DVD library (ask at the front counter).

Everything you need to make a cup of tea or "Wakey-Uppy Juice" (which is what Kitty Flannagin likes to call Coffee).

Iron and Ironing board for those who need to prep for a meeting or a wedding, or those who are just snappy dressers (Good on you).

A hair dryer, because leaving your hair wet in winter will freeze your brain.

There is a centre for self-service catering if you so wish, or you can pop along to Willow Grill Restaurant if you leave poochy behind.

For the humans in the group, you'll have access to a 9-hole mini-golf course, so you can practice for the

World Minigolf Championships

.

If minigolf isn't your cuppa tea, there's a giant chess game, Bocce, as well as a playground and swing set for your kids.

Finally, there are barbeques if your dog would like to tick something off his

Bucket List for Dogs

.
Either way, this place is fantastic dog-friendly accommodation Margaret River.
Address: 78 Wallcliffe Rd, Margaret River 6385
Phone: +61 8 9757 2633
Holiday Houses
Beachhouse Holidays has a large variety of accommodation on offer, however, only four are pet-friendly accommodation near Margaret River. The addresses of the individual houses will be provided at booking.
If you want dog-friendly accommodation near Margaret River, you have a choice of Fragrant Harbour, Gnarabup Views, but please don't mistake this with Gnarabup on Baudin, because Gnarabup on Baudin is NOT pet friendly. Higgins Hideaway and Le Souef are the other houses that are pet friendly on offer.
Being pet-friendly does not mean that each individual house doesn't have rules regarding Rover. Each house has its own rules, so you'll need to check what the rules are for the accommodation you pick.
Fragrant Harbour, near Margaret River, is dog-friendly accommodation fit for a king! This multi-level, modern home is stately positioned on a hill and has glorious 180-degree views of the Indian Ocean.
This stylish home features four bedrooms, three with their own ensuites (and one ensuite has a spa!). Two ensuite bedrooms have king-sized beds, (one king bed can convert to two singles), the third bedroom contains a queen-sized bed, and the fourth bedroom has a king bed which, like bedroom one, has the option of converting to two singles.
The kitchen, Oh My! I LOVE the kitchen!! I love cooking, and in this state-of-the-art kitchen, designed very specifically for entertaining, you'll have everything you need to whip up gourmet meals while looking out at the panoramic views. I'm sure even Jamie Oliver would approve!
You also have your choice of dining area, one inside, two outside. The first outside dining area overlooks the property's private pool, while the second is up the spiral staircase, (made with wood from Marri Trees), on the upper terrace.
As for the living areas, the main lounge room comes complete with a wood fire, smart TV (with Netflix and free wifi), and ceiling fans. The other lounge is upstairs, and contains an antique daybed, Chinese in nature, and a telescope so you can gaze at the planets and stars.
Outside, there is:
A gas barbeque for outdoor cooking,

An outdoor shower, so you can rinse off any stubborn sand from your gambol along the beach with your furry friend,

A trampoline, for the entertainment of the kidlets,

A lawn for Lucky,

A hammock, yet another place for relaxation.

A superb swimming pool complete with pool toys and a Balinese bale, and finally,

Magnificently manicured gardens.
Gnarabup Views is a cozy, three-bedroom cottage on the hillside just off Gnarabup Beach, complete with its own veggie garden and secluded backyard. You are allowed to use the veggies for your meals.
Each bedroom has a queen-sized bed, for which the necessary linens are provided. Two rooms are on the main level and can open onto the outside deck, while the third is upstairs. The master bedroom also has an ensuite and a walk-in robe. A second bathroom is also on the main floor.
For your comfort, reverse cycle air conditioning is in the kitchen, dining and lounge areas. The kitchen has all the necessary items for cooking, and is open plan with the dining area, while the lounge room features a smart TV and DVD player, and free wifi. The lounge also opens up to a deck, where one can have a barbeque while watching the waves.
Finally, Gnarabup Views features a "secret" room, (accessible from outside, below the house), that can be both relaxing or rowdy, depending on your mood: the 'music room'.
The music room contains a mini-library of books and CDs, and a comfy couch on which to unwind and listen, recovering from the demands of the daily grind. Alternatively, it could be used for band practice, as it contains a guitar, a piano, flutes, and yet another TV and DVD player.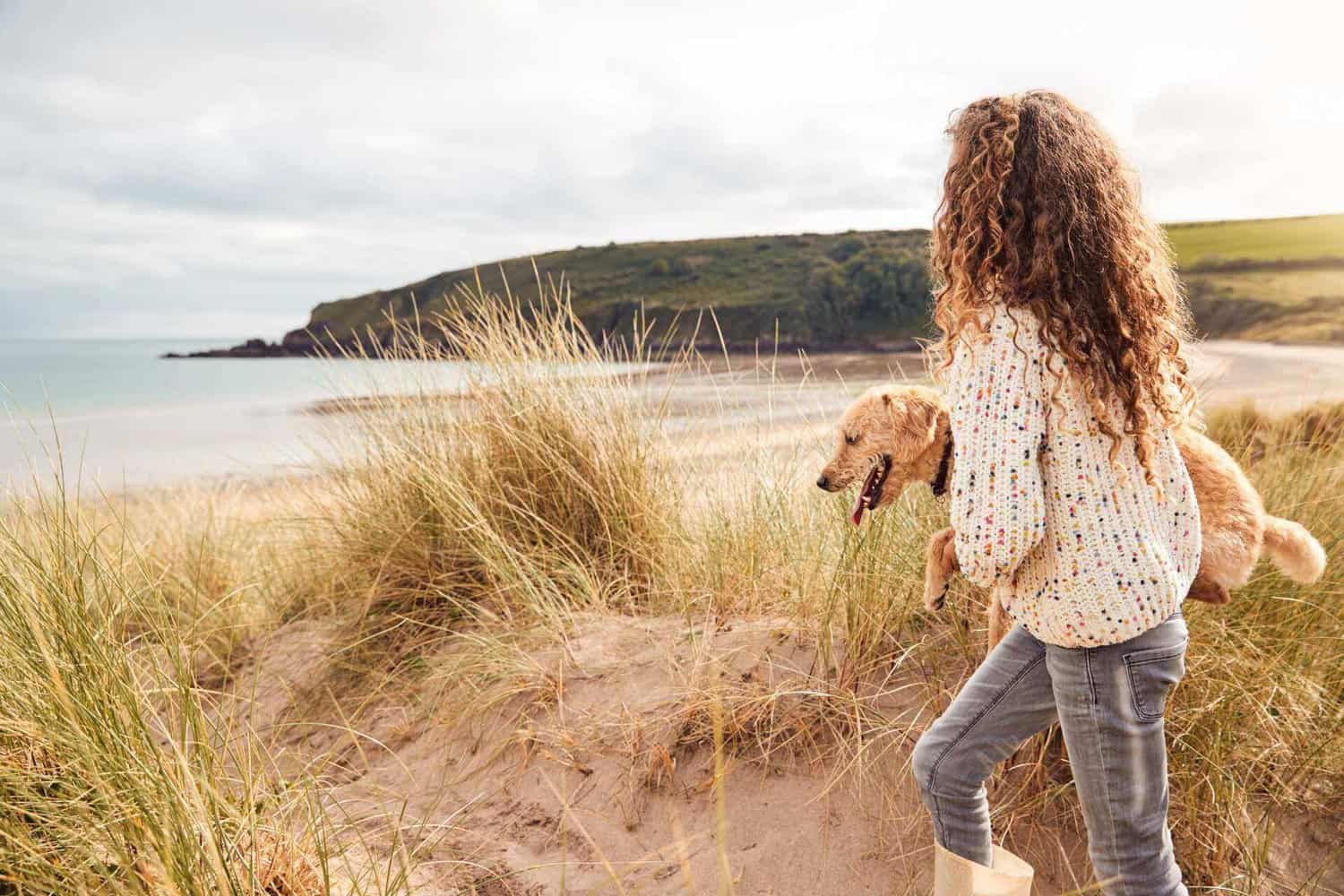 Rustic and chic, this dog-friendly accommodation near Margaret River has it all. Higgins Hideaway is a quaint cottage hidden beside a native forest, and surrounded by a peaceful garden.
This cottage comfortably sleeps six, in three bedrooms. Two rooms with queen-sized beds share an adjoining bathroom, while the third bedroom has a double bed and looks out into the gardens. The second bathroom includes a bath and a shower and also contains laundry facilities.
In the mornings, you might like to have breakfast on the front verandah, sipping your morning "jitter juice" made in the Espressotoria coffee machine, while reading the morning paper. Or you might like to take in the sights and sounds of the birds. I can't think of more beautiful music to wake up to than the twittering and chirping of little birds.
The kitchen is fully kitted out with the necessary equipment needed to make anything you want; a cup of tea to a roast meal with all the fixings. Alternatively, there's a barbeque area outside in the back garden. Just off the kitchen is a daybed, perfect for relaxing while planning the meals of the day.
The dining room is open plan with the lounge room and features a high deco ceiling and reverse cycle air conditioning for comfort all year round. And when the evenings are just too wonderful to stay cooped up inside, there is an outdoor dining suite on the deck in the backyard, unless you prefer to use the outdoor lounges on which to eat more casually.
For your dear Doggo's safety, the backyard is securely fenced.
If it rains, or you'd rather spend the day indoors, or worse you have to work while you're supposed to be on holiday, free wifi is provided along with a smart TV.
You couldn't ask for more with this sweet cottage.
Le Souef is a very spacious, mudbrick home, featuring recycled timber, a recycled stone floor, and recycled Kiln bricks, giving this amazing retreat a rustic yet peaceful ambiance.
Le Souef is a split-level home, three of the bedrooms and a lounge room are upstairs, while the open plan kitchen and dining areas and another lounge room are on the lower level.
There are four large bedrooms, one king, and two queens, and the fourth room is a bunk that sleeps a double on the bottom and a single on the top. All the bedding you need is provided, (even electric blankets for those cold winter nights!), so there's more room in the car to bring board games like Cluedo or Monopoly.
The kitchen is fully contained with modern amenities, gas stove, electric oven, dishwasher (how convenient!), pots and pans and other cooking necessities, you name it.
The lower lounge room is sunken and the couches surround a potbelly stove. It's the perfect place to curl up with a book or watch a movie. The upper lounge also has a smart TV and DVD player, and both have reverse cycle air conditioning. A balcony, with views over the town, is accessible from the upstairs lounge and has steps down into the garden.
Outside, the yard is fully and securely fenced, for the safety of Fido and the gardens are a riot of plants both native and exotic, which attract all kinds of birds. If you're lucky, you may even spot a Bandicoot, (or Kwenda to use the Noongar language), in the early morning and evening.
On the patio is a large outdoor dining area for when you have a barbeque, enjoying the warm summer evenings, or lunch for when it's just too nice to eat inside.
Just a note: Only bedding for humans is provided. You will have to bring bedding for your dog.
Address: Will be provided when booking is confirmed
Phone: +61 428 748 714
Like Beachhouse Holidays, this holiday company has a vast variety of accommodation options. However, only five of these are willing to accommodate your pet: Bluefin, Frog Choir, Kanga Views, Kingfisher and Tea Tree Cottage. The individual property addresses will be provided when booking.
Bluefin is a sweet yet modern cottage a short walk from Gnarabup Beach. It has its own secluded gardens, with large trees for shade and privacy, as well as a deck, barbeque and outdoor dining suite.
The house itself is very spacious and inviting. The living area opens onto the deck via large glass sliding doors, making it one giant entertainment area.
A large open plan, fully equipped kitchen is there for your convenience, with every modern appliance you need for cooking: gas stove, oven, microwave, fridge etc., and everything you need for that relaxing hot cocoa in the evening or cuppa joe in the morning to wake you up.
There are four bedrooms, bedrooms one and two have queen-sized beds, while bedroom three has two singles. Bedroom four is downstairs and has a queen bed and two singles, perfect for the couple with young kids who constantly wake up throughout the night.
Please note that while you're allowed to bring your dog, the yard is not fenced.
Frog Choir probably acquired its name because of the three dams located on this property. The property in its entirety is seven acres and contains a very modern and stylish house surrounded by gardens and natural bushland.
There are five bedrooms, three bathrooms, two living areas, a spacious kitchen, meals, and outdoor dining areas.
The main bedroom features a king-sized bed, and Room two features a queen. Bedrooms three and four sleep two singles, and bedroom five has four single beds, is downstairs, and is open plan with the second lounge area. One of the three bathrooms is located here too.
The upstairs lounge is open plan with the meals area and the kitchen, which is wonderful for entertaining. Each lounge area has a TV and DVD player so that fans from each footy team can watch the Western Derby in relative peace.
The kitchen has all the basic necessities for keeping your family and doggo fed while you're on holiday, and cooking equipment (pots and pans, utensils, etc) are provided.
Opening the large glass sliding doors from the meals area, provides access to the balcony where there is an outdoor dining area and a barbeque.
Please note that even though pets are permitted to stay, Frog Choir is not fully fenced and neither are the dams, so young children must be supervised at all times, and dogs must be adequately restrained.
Kanga View is completely surrounded by eight acres of bush, which can be viewed and appreciated from both an enormous balcony on the second floor, and every window in the entire house.
This secluded dog-friendly accommodation near Margaret River, has three bedrooms., two of which are upstairs and are master bedrooms with king-sized beds and spa baths. The third bedroom is downstairs, has a queen bed with its own bathroom, laundry and living area.
The main living area is open plan with the kitchen and meals area, and opens out onto the superb balcony. The balcony, as mentioned before, looks out into the natural bushland where you may spy wildlife and the super marsupial, the kangaroo. Or a mob of kangaroos to be more precise. They don't travel alone.
Another random fact about kangaroos is that the boomers, (the males of the species), flex their muscles to attract females. Bet you didn't know that!
Wildlife lovers will adore Kingfisher Cottage. It is nestled, very picturesquely into a large, meandering garden on a three-hectare property. The gardens are full of bird-attracting plants, two dams, and a winter creek! Kingfisher is also very hidden and secluded from neighbours, making it a perfect hideaway from the world.
(Please Note: The dams are not fenced, so please make sure your children are properly supervised.)
There is an enclosed private courtyard or a fenced area near the house in which your cuddly companion can roam, but the rest of the property only has "rural" fencing, which is not secure for your four-legged friend.
A large balcony overlooks the gardens and has outdoor dining facilities, as well as a barbeque and pizza oven. Or you may prefer to relax on the daybed on the undercover patio.
As for the house, the kitchen is state-of-the-art, with modern appliances, the usual stove, oven, microwave, a bread maker, as well as a coffee machine for your morning "morning jolt". There is also a breakfast bar at which to sit and chat while making breakfast (or other daily meals), which looks into the dining area, making it almost open plan.
The lounge room is "L-shaped", allowing for the choice of whether you'd like to gather in front of the TV or the fireplace.
The bedrooms are massive and each have a queen bed. Except for the main bedroom which has a king-sized bed. Bed linens and towels are provided, as well as extra pillows and blankets for cold winter nights. Speaking of towels, Kingfisher Cottage also features a sauna!
But, (in my humble opinion), the crowning glory of Kingfisher Cottage is undoubtedly, the outdoor bathroom. There are three indoor bathrooms as well, but the outdoor bath is deep and luxurious, the perfect place to unwind with a glass of wine and a good book, surrounded by nature.
Tea Tree Cottage is the final pet-friendly accommodation near Margaret River that In House Holidays has on offer. This house is an ideal romantic getaway for a new couple and their doggy companions.
With two bedrooms, (each featuring a queen bed), a large open plan kitchen, dining and meals area, as well as a verandah on which one (or two) can relax. Tea Tree is also very close to the beach, which is great when you have to exercise the hound.
To truly know the delights that Tea Tree Cottage has to offer, you really must experience them for yourselves.
Address: Will be provided when booking is confirmed
Phone: +61 439 998 201
Kilifi Beach House enjoys a close location to the beach means you have uninterrupted, panoramic views of the sun setting over the ocean, and fall asleep to the sound of the waves.
Before I get into what is on offer for the two-legged holidayers, I'm going to first mention what's on offer for the four-legged.
First, there are not one, but two kennels outside, so Doggy Dear can have his pick in which one he wants to sleep in. Unless he's a great dane or some such enormous hound, in which case, he won't fit.
Second, the yard is fenced and lockable. Third, dogs are permitted inside (but only in the living areas), while the humans are off doing whatever humans do when they're "off lead". Fourth, a park in which they can run free without restraints is literally just across the road, and last the beach is just a mere hop, skip and a jump away.
Everything you need to do to cater for Rex's every command is at your disposal, and you are expected to use it. Doggy bags, pooper scoopers, the works.
Now, for the humans… You have the pleasure of being able to stay in a holiday home with everything you could ever want, including being self-sustainable.
Two queen bedrooms, a bathroom, laundry and an open plan kitchen, living area is on the first floor. This opens into a small verandah and courtyard which features a couple of chairs on which to relax. Also outside, there is a dining suite and barbeque for outdoor dining as well. The large kitchen is fully stocked with the cooking appliances necessary
The second story is almost a complete holiday home in itself, for there is a lounge, queen-sized bedroom with an ensuite, a kitchenette complete with a small dining table, and a balcony with majestic views.
I mentioned earlier that Kilifi is self-sustainable. That's because the owners desired to reduce the carbon footprint of Kilifi and improve your level of comfort at the same time. To read more of this story, you can visit their website. Because the owners are energy conscious, they have also installed a complimentary Tesla Destination Charger for EV cars.
Address: Marmaduke Point Drive, Gnarabup 6285
Phone: +61 472 729 367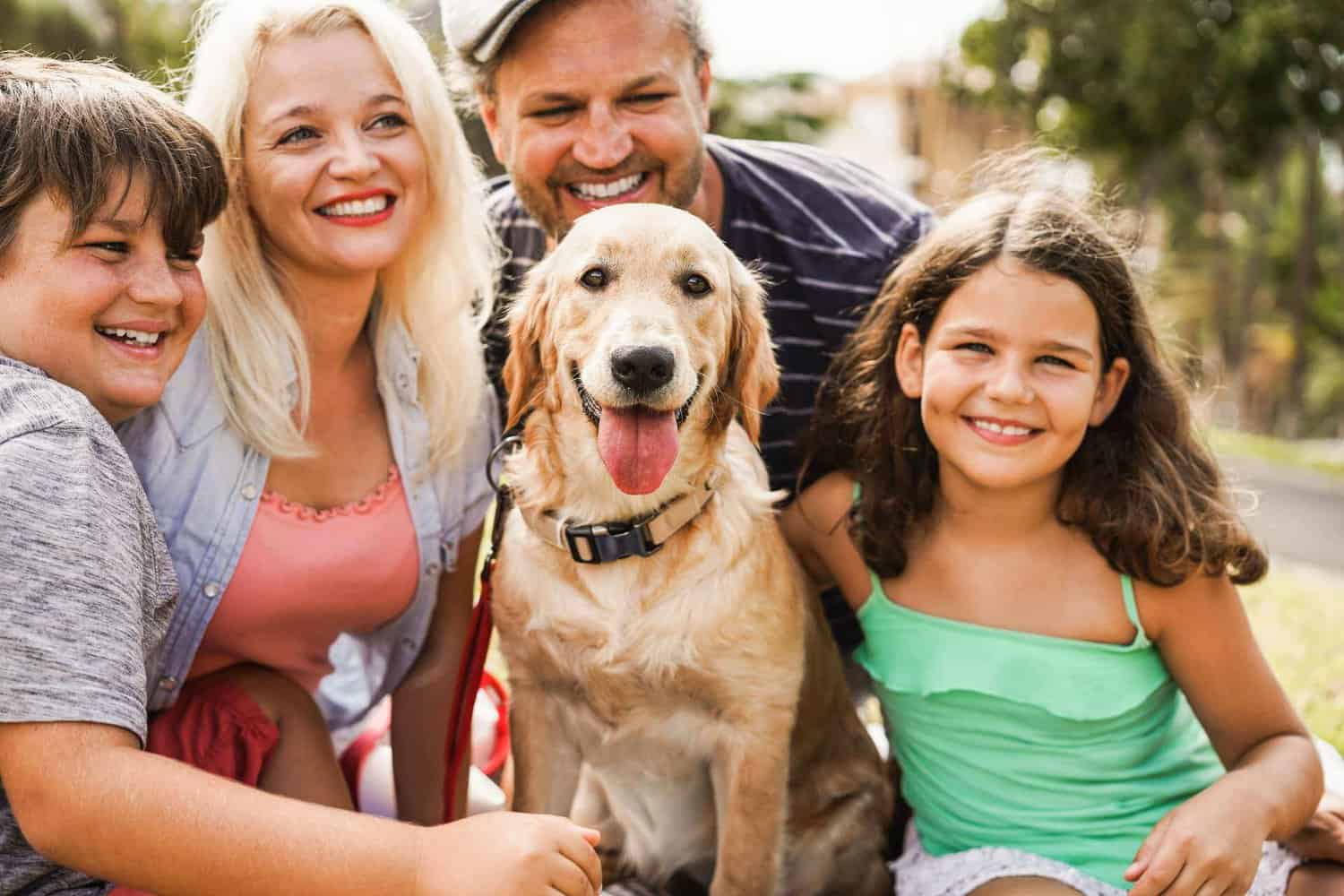 Wrapping Up: Pet-Friendly Accommodation Margaret River
This completes my comprehensive list of places with dog-friendly accommodation Margaret River. Whether you're looking for a chalet or cottage, a hotel or a holiday house, I hope that you have found this list has given you enough insight and inspiration to come and visit this incredible part of the country.
So why not bring your furry friend along on your next trip to Margaret River and enjoy all that this beautiful region has to offer together!
Related Posts