Can You CHECK IN LATE To A Hotel? Your Questions Answered
Hey, hotel guests! Are you wondering can you check in late to a hotel?
This is a great question, one I have answered numerous times in my capacity as a hotel owner and long-time hotel employee (over 20 years!)
In this article, I will explain how you can check in late to a hotel, if you are even allowed to, plus answer a whole range of questions about what happens if you check in late at a hotel.
Let's start with a brief explanation of my background; I am the second generation in my family to work in the hotel industry. My parents owned several hotels and motels around Western Australia from the 1970s until the 2010s, and I started working for them when I was 12. When I was 23, back in 2011, I even bought my first hotel! And in 2016, I bought a motel in the beautiful location of Margaret River, in the southwest of Western Australia, so I'm the right person to talk to about the hotel industry.
Enough about me, are you ready to learn about hotel late check in?
Let's dive in!
Standard Hotel Check-In And Check-Out Times
Generally speaking, standard hotel check-in times are between 2 pm and 4 pm in the afternoon, while check-out is usually 10 am or 11 am.
All of the hotels I have worked at have check-in from 2 pm and check-out at 10 am, so I'm not sure if this is just an Australian thing, but this is pretty standard around here. In the US and other countries, it's more likely to be checkout at 11 am and check in at 3 pm.
These check-in and check-out times may vary depending on your specific region, hotel, and its policies – so it's always best to double-check with the front desk or reception before arriving, especially if you will be arriving after hours and want to know the latest you can check into a hotel.
How Late Can You Check Into A Hotel?
If you are wondering how late can you get a hotel room, it actually depends on the hotel! Some hotels may allow you to check in late, until 9 pm or 10 pm, while other hotels may be more strict and require that guests arrive before 6 pm. Each hotel will have its own policies regarding late arrivals, so if you want to check in hotel late at night, it's always a good idea to double-check with the front desk or reception for the specific check-in times.
If you do plan to arrive late, it is usually best to contact the hotel before your arrival so that they can make arrangements for a late check in. This way, you can be sure that someone will be available to help you when you get there and avoid any unnecessary delays.
Late Check-In Policy At Small Hotels
Smaller family-run hotels can go one of two ways. They can be more flexible when it comes to check-in and check-out times as the owner or manager may be around most hours, which means they tend to be more accommodating towards late arrivals.
Alternatively, they may be far less forgiving about late arrivals because they have strict boundaries over their time. I know plenty of accommodation owners who will switch their phone off at 6 pm and won't turn it on again until 9 am the following day, so if you find yourself staying at a place with a small hotel owner like this, and you arrive after 6 pm, you may find that you won't have anywhere to check in to!
The best thing you can do if you are staying at a small hotel is to contact the hotel beforehand if you are arriving late, so they can inform you of their late arrival policy. Also, try to do this early in the day, so if worse comes to worst you can make alternative arrangements if it is going to be an issue.
Late Check In Policy At Mid-Sized Hotels
Mid-sized hotels usually have a more flexible and accommodating policy when it comes to late check-ins.
As they are often staffed by larger teams, they tend to be able to accommodate late arrivals better than smaller family-run businesses. For example, most mid-sized hotels will allow for a late check-in up until around 8 pm or 9 pm, and they will generally have a robust late check-in policy, though this may vary depending on the specific hotel.
It is still a good idea to contact the front desk beforehand if you are planning a late arrival, as they will be able to inform you of their exact policy and make sure that someone will be available to check you in when you arrive.
Late Check-In Policy At Large Hotels And Hotel Chains
At large hotels and hotel chains, the late check-in policy is often quite flexible as they tend to have a front desk that is manned 24/7. In most cases, you can check in at any time as long as your reservation is valid. However, if you arrive after the designated time for check-in (which usually varies depending on the establishment) you may be asked to call ahead or present a valid form of identification to confirm your reservation.
Additionally, some hotels may charge additional fees for late check-in or require a different method of payment than the one you used when booking your room. It's best to call ahead and ask about their late check-in policy before arriving at the hotel so you're aware of any extra costs or requirements.
Additionally, if you're running late and need to check in after hours, notify the hotel of your delay as soon as possible so they can prepare for your arrival, or inform you of any late check-in procedures they may have. Do this early in the day or when you are booking (if you know you are going to be late) so that you have time to make alternative arrangements if there is a problem.
>>Read More: Full Form Of Hotel: Your Questions Answered!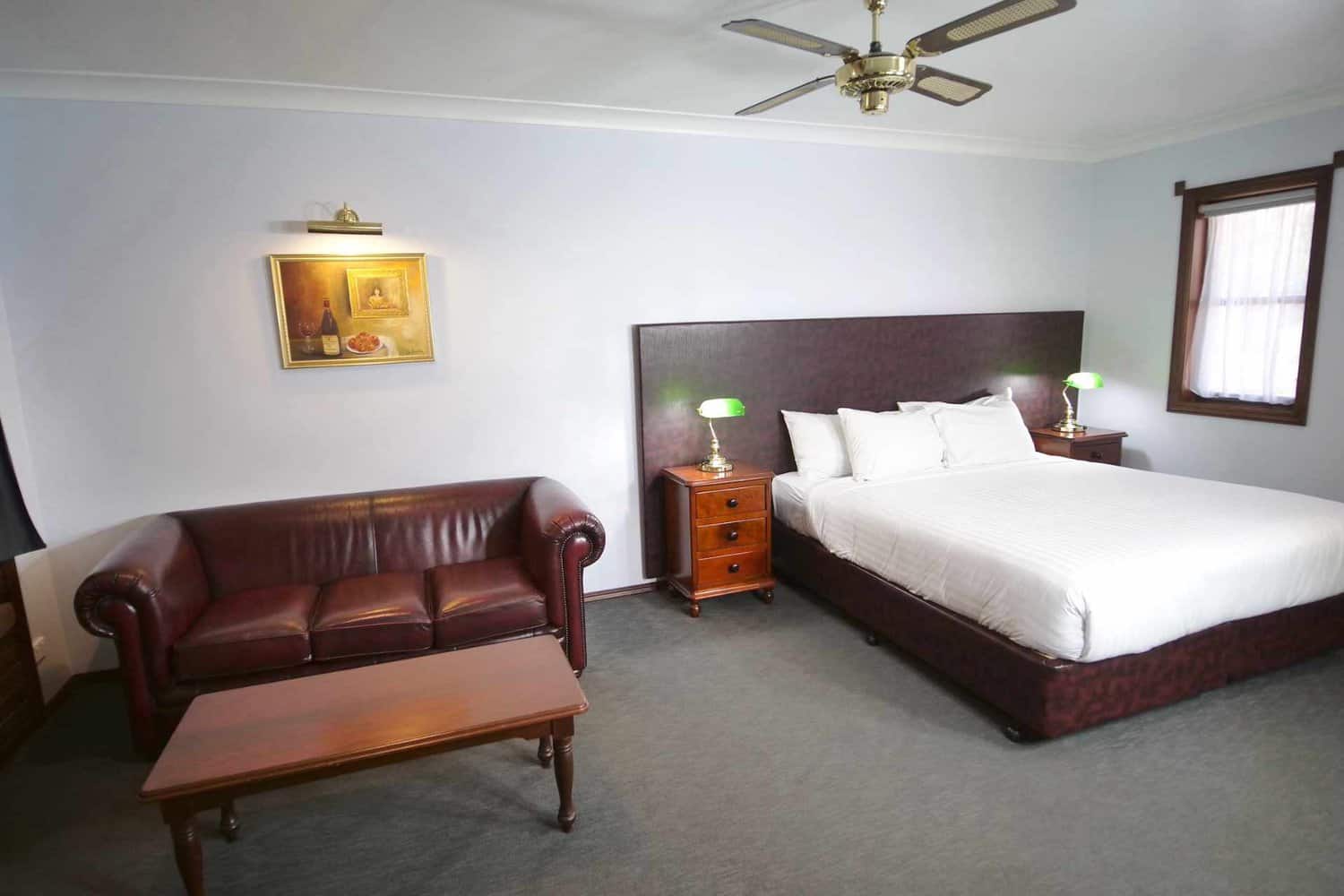 What Happens If You Check In Late?
If you do plan to arrive late to check in, then it is best to get in contact with the front desk or reception as soon as possible and let them know your estimated time of arrival. They may be able to make special arrangements for you if they have any available rooms or suites and can usually help speed up the check-in process.
However, if there are no more rooms available when you arrive because they have oversold, then you may need to find alternative accommodation for the night until one becomes available at a later time. If this happens, make sure you get in contact with the front desk early the next morning to try and secure a room.
Reasons Not To Check In Late
There are several reasons why it's best not to check in late to your hotel. Firstly, late check-ins can cause disruption and inconvenience for both the staff and other guests at the hotel. Secondly, if you don't give prior notice of late check-in, there may be no rooms left when you arrive, meaning that you'll have to find alternative accommodation.
Finally, some hotels may not be able to reimburse you for any additional costs incurred from finding alternate accommodations if you did not notify them of late check-in. Therefore it is always best to call ahead and make sure that the hotel knows when you are planning on checking in so that they can make necessary arrangements for your arrival.
It is also important to remember that hotels usually have strict check-out policies, so if you are planning on checking out late, be sure to contact reception as soon as possible and ask about their policy. Once again, some hotels may charge extra fees for late check-outs, so it's best to check the terms of your reservation before you book if you want to have a late check-out as well as a late check-in.
Tips For When You Need Last Minute Late-Night Hotel Accommodation
1.Search Online
Many online booking sites will have properties available that last until late at night.
2.Call Hotels ASAP
If you've found a hotel using an online booking engine, I would personally Google the phone number of the hotel and call them directly, as opposed to booking online. This is because then you can speak to a real person and make sure you are booked in and can arrange any late check-in instructions then and there.
I may also be paranoid about this scenario. One time I booked a hotel at 4.59 pm and their reception closed at 5 pm. When we arrived to check in at 5.30 pm, they said they didn't have our booking, until they checked their emails and found it. They said they checked their emails as they walked out of the door, but obviously, our booking came through just after this.
I advocate for speaking to a real human, especially in situations such as when you are booking late, or arriving late.
3.Ask About Self Check-In Options
The motel I own has a contactless office and a self-check-in system. On the day of arrival, we text message the guest their code to use on the key box, so they can pick up their key any time they arrive. Other major chain hotels have it set up so that you can use your phone to enter your room, and I've also seen doors that have keycodes to get into each room.
The hotel you book may have a desk that's open 24 hours, or they may have their own self-check-in system, so it always pays to ask just in case.
4.Verify Your Checkout Time
At our motel, we will happily let people check out an hour later at 11 am (normal check out is 10 am), and if they ask nicely or we're not busy, we even let them check out at midday. Sometimes, people have wanted to stay in their room until 3 pm, because they are waiting on a bus, in which case we charge a late check-out fee.
I can't speak for every hotel in the world, but if you are thinking you would like a late check-out after your late check-in, make sure you ask politely when you are speaking to the front desk on your arrival or as you book.
Nothing makes hotel staff grumpier than trying to get in to clean a room on a busy day and being slowed down by people who haven't checked out yet. It's incredibly rude to assume it's ok to check out late without pre-approval, so don't be that person!
FAQ: Can You Check In Late To A Hotel And Other Questions
Can I Check Into A Hotel At 1 am?
Yes, depending on the hotel, you can generally check in at 1 am. Many hotels have a 24-hour reception desk and the ones that don't generally have a late-check-in procedure which will mean you can use a code to pick up your key from a key-safe, or some other options. It's best to call ahead though, and check with your specific hotel if you'll be arriving late.
Is There A Certain Time You Have To Check Into A Hotel By?
No, there isn't a certain time you have to check into a hotel, as long as it's after their designated check-in time (which is usually 2 pm or 3 pm). If you think you'll be arriving late, contact the hotel as early as possible to discuss their late check-in procedure or to find out if they have a 24-hour reception desk that can look after you when you arrive.
How Long Do Hotels Hold Your Reservation?
If you think you will be arriving late, it's best to call ahead to your hotel so you can confirm you will be arriving. This is because different hotels will release your room at different times if you haven't arrived. I have heard of times anywhere between 8 pm and midnight, or even the following morning, that hotels will consider you a no-show, release the room and cancel your booking if you haven't arrived yet.
If You Check Into A Hotel Late, Can You Check Out Late?
Not always. Some hotels will be happy to accommodate a late check-out, especially if you were a late arrival, but most hotels will stick to their check-out time of 10 am or 11 am. This is because they need to clean all the rooms before the next guests arrive at 2 pm or 3 pm to check-in.
Why Hotel Check-Ins Are So Late?
Hotel check-ins are usually so late because it takes a long time for the housekeeping staff to clean all the rooms before they can be ready for guests. Since many hotels have a busy turnaround of guests, the housekeeping staff needs to make sure each room is spotless before someone else can move in.
If I Do Not Contact The Hotel And They Cancel My Reservation, Do I Get A Refund?
No, if you do not contact the hotel and they cancel your reservation, you will likely not get a refund. This is because they have held the room for you because you booked it, and by holding it meant no one else could book it. A hotel is not going to lose money just because you didn't show up.
Are There Penalties For Checking In Late?
Not that I know of. It can be an inconvenience to smaller hotels, especially if they have to stay open and wait for you to arrive, but generally, the hotel is probably happy that theoretically, the room should be easier to clean as it's been used for a less amount of time!
Wrapping Up: Hotel Late Check In
I hope this article has helped answer your questions around can you check in late to a hotel! When doing a late night hotel check in, it's important to plan ahead and contact the hotel beforehand if you are going to be arriving after their check-in time. This way, they can make sure they have everything ready for when you arrive.
In many cases, you may even be able to take advantage of late check-in services that can make your arrival more efficient and stress-free. With these tips in mind, checking into a hotel late can be an easy and convenient experience.
Happy hoteling!!