6+ BEST CAMPING STORE Margaret River Region! [LOCALS GUIDE]
Are you looking for the best camping store Margaret River and the wider region?
One of the main drawcards to the South West is outdoor adventures. Camping, fishing, and diving within the Cape-to-Cape region are fast becoming one of the top adventure holidays in Australia and the world.
The Margaret River Region is famous for its bountiful oceans perfect for fishing and diving for species such as Pink Snapper, King George Whiting, Dhufish, Australian Salmon, and of course crayfish.
With access to both the Indian and Southern Oceans, numerous boat ramps, and dive spots, the region offers something for everyone, year-round.
In Margaret River, we are lucky to have locally owned and operated stores with expert team members across the region willing to share their knowledge with you.
Are you ready? Let's dive in!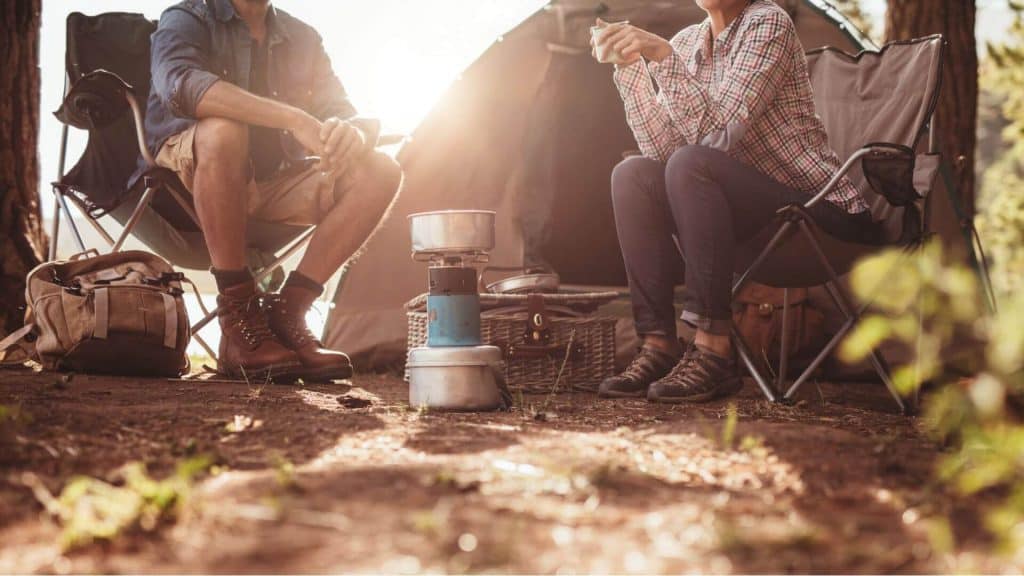 1.Down South Camping and Outdoors, Margaret River
⭐RATING: 4.5/5 | 🌏DISTANCE FROM MARGARET RIVER: 1.2km |📍LOCATION: 1/40 Station Road, Margaret River WA | Google Maps
Down South Camping and Outdoors are a family-owned business that has been operating in the Margaret River township for over 20 years. Over the years the business has grown and they now operate out of a large store conveniently located on Station Road.
Their team is full of expert knowledge on camping, fishing, and diving in the Margaret River Region and beyond. No matter which fish you are targeting they can recommend the right gear, the right spot, and the best time to try.
The store is chockablock full of a broad range of fishing rods, reels, tackle, lures, and bait. There is something for every age, ability, and price point. They also offer tackle demos to help you master your knots and can repair most rod tips if required.
They also stock a huge range of camping gear so if you've left something behind or just want to stock up for your onward travel, they'll have what you need. Including tents, eskys, gazebos, fire pits, and more.
The team is most renowned for its specialist diving equipment and advice. They're the real gurus of the Margaret River diving scene. They are very experienced in freediving and spearfishing and stock some of the best brands around. A large range of snorkeling gear is also available if staying on the surface is more your vibe.
Spear Gun builds, services, and repairs are also offered by the expert team at Down South Camping and Outdoors. This could involve cleaning, new rubbers, new bungee, new shooting line, new triggers, etc.
Down South Camping and Outdoors offer a VIP club which means you can earn loyalty points on every purchase. These can then be redeemed towards future purchases giving you a percentage off on your sale.
I don't know if you can tell or not, but I may or may not have have bought 6 years worth of birthday presents, Fathers Day gifts and Christmas presents for a husband and 5 fishing mad sons here! This place is the Margaret River camping store hands down 🥰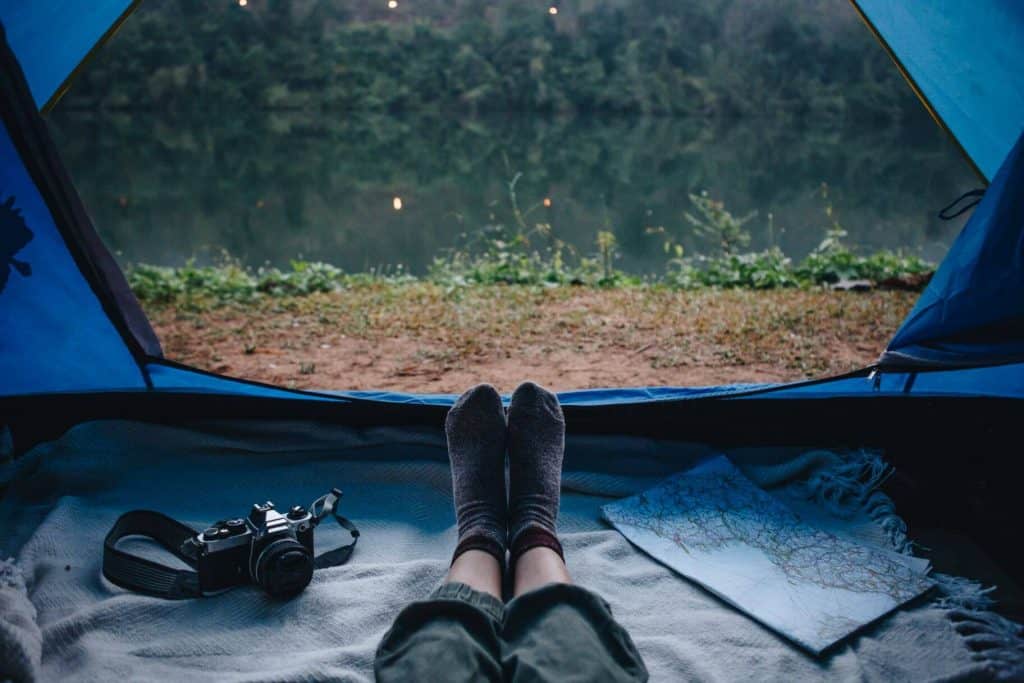 2.Augusta Xtreme Outdoor Sports and Camping, Augusta
⭐RATING: 4.2/5 | 🌏DISTANCE FROM MARGARET RIVER: 43km |📍LOCATION: 3/66 Blackwood Avenue, Augusta WA | Google Maps
Located in the quiet little coastal town of Augusta, close to the Hardy Inlet is this little gem of a tackle store. Augusta Xtreme Outdoor Sports and Camping is locally owned and operated by a family that fell in love with Augusta on their travels and decided to make it home!
Augusta is the perfect fishing destination due to its diverse coastline. It offers fantastic estuary, beach, and offshore fishing spots making it popular with line fisherman and boaters alike. The team at Augusta X-treme Outdoor Sports will be able to hook you up with the right gear, bait, and directions to give you the best chance at landing the catch of the day.
The store is located conveniently in central Augusta and is open 7 days a week. They stock a wide range of rods, reels, tackle, bait, and ice and can also offer dive tank refills.
Aside from fishing gear, you'll also find clothing, wetsuits, dive gear, snorkeling equipment, and general sports equipment.
This is a well-stocked fishing shop in the Margaret River region, it's worth popping in when you're in Augusta and supporting local small businesses.
Looking for travel advice for your visit to Margaret River? Join my friendly community over at Margaret River Travel Planning on Facebook to learn more about this beautiful part of the world and have all of your questions answered!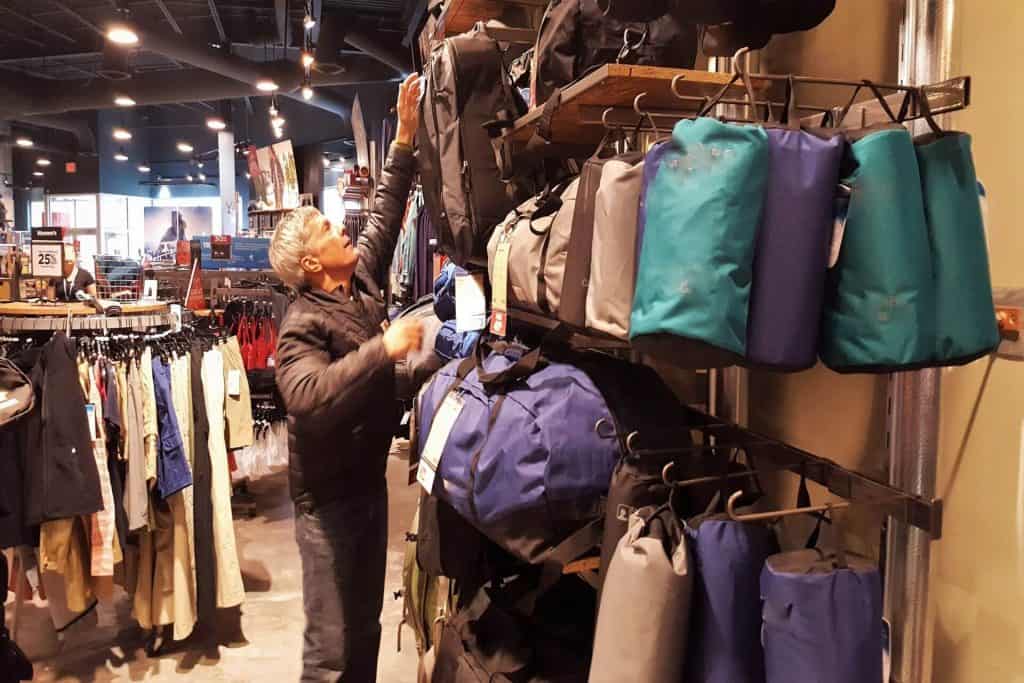 3.Geographe Camping and Tackle World, Busselton
⭐RATING: 4.4/5 | 🌏DISTANCE FROM MARGARET RIVER: 48km |📍LOCATION: 5/5 Bussell Highway, Busselton WA | Google Maps
Geographe Camping and Tackle World have been operating in the coastal town of Busselton for nearly twenty years. Located close to the shores of stunning Geographe Bay with several popular boat ramps nearby this store is as close to the action as it gets.
Busselton is a unique fishing destination in that you can take a stroll on the iconic 1.8km Busselton Jetty and land a decent catch including tailor! This is popular with locals and tourists alike. If boating is more your thing you'll likely encounter some of our favorite offshore species such as Dhufish, Snapper, and Yellow Tail Kingfish.
The team at Geographe Camping and Tackle World are keen anglers and boaters so are full bottles on all your camping and fishing needs. The store is loaded with all the rods, reels, tackle, spearfishing, diving, and boating equipment you'll need.
Not just experts on fishing, they also have a large range of camping equipment, caravanning equipment, hiking gear, clothing, footwear, and accessories.
There are also in-store services available such as reel and rod repairs, line spooling, rigging, knife sharpening, and tent pole repairs.
Geographe Camping and Tackle World also have an easy-to-navigate online store and customer account program. Subscribe and save! And shop from home, wherever that may be!
4.2 Oceans Tackle, Busselton
⭐RATING: 4.6/5 | 🌏DISTANCE FROM MARGARET RIVER: 49km |📍LOCATION: 14 Albert Street, Busselton WA | Google Maps
Another of our locally-owned favorites in Busselton is 2 Oceans Tackle. Busselton's fishing community is thriving. There is a strong sense of enjoyment in getting out on the water but keeping fishing ethical and never taking more than you need.
2 Oceans Tackle is a neat as a pin specialist store centrally located in Busselton. They've got everything boating and fishing covered! Local advice and expert knowledge are included!
They supply fishing rods, tackle, and all the accessories you can point your rod at, however, they are also boating experts and can hook you up with boating electronics, sounders and GPS, installations, tuning, and other accessories.
Let's just say, if I was coming down to the Margaret River Region for a weekend with my mate and his boat, and I wanted to land a Dhuie to share amongst friends, this is where I'd go for my rig and gear.
5.Access Fishing, Dunsborough
⭐RATING: 4.8/5 | 🌏DISTANCE FROM MARGARET RIVER: 47km |📍LOCATION: 1 Clark Street, Dunsborough WA | Google Maps
Dunsborough is a popular holiday town in the Margaret River Region. Blessed with some of the most stunning beaches in Australia, Dunsborough offers everything from the family-friendly, calm shores of Geographe Bay to the rugged west coastline for those seeking more adventurous fishing locations.
Access Fishing pride itself on its friendly and helpful service. They are the perfect retailer for tourists, novices, and expert local fishermen alike. They will happily help and guide you to a suitable spot for the species you are chasing as well as factor in weather conditions to help keep you protected on the cape.
They are a specialist tackle store with a wide range of products including, rods, reels, tackle, dive gear, snorkel gear, cray pots, burley, and bait. They also offer servicing and repairs.
Honestly, if you're looking to just get out on the water for the day you'll find everything you need here coupled with wonderful customer service.
The team at Access Fishing embraces sustainability and is happy to share their knowledge with you on bag limits, species size, and what licenses are required if any.
6.BCF Margaret River and BCF Busselton
The store may not quite give you the feel-good vibes of supporting independently owned tackle shops but let's face it, they have a broad range and can be a convenient choice if you are looking for a camping shop Margaret River or Busselton.
BCF is located in both Busselton (Google Maps) and Margaret River (Google Maps). They stock all things camping, boating, and fishing as well as accessories and gifts. They have a lot of items on display for you to check out before you buy and are also a popular choice for gift cards, dad's birthday presents, or Father's Day gifts.
If you need a quick fix, dash in and out option, and want to use your club card you can do so at either BCF store.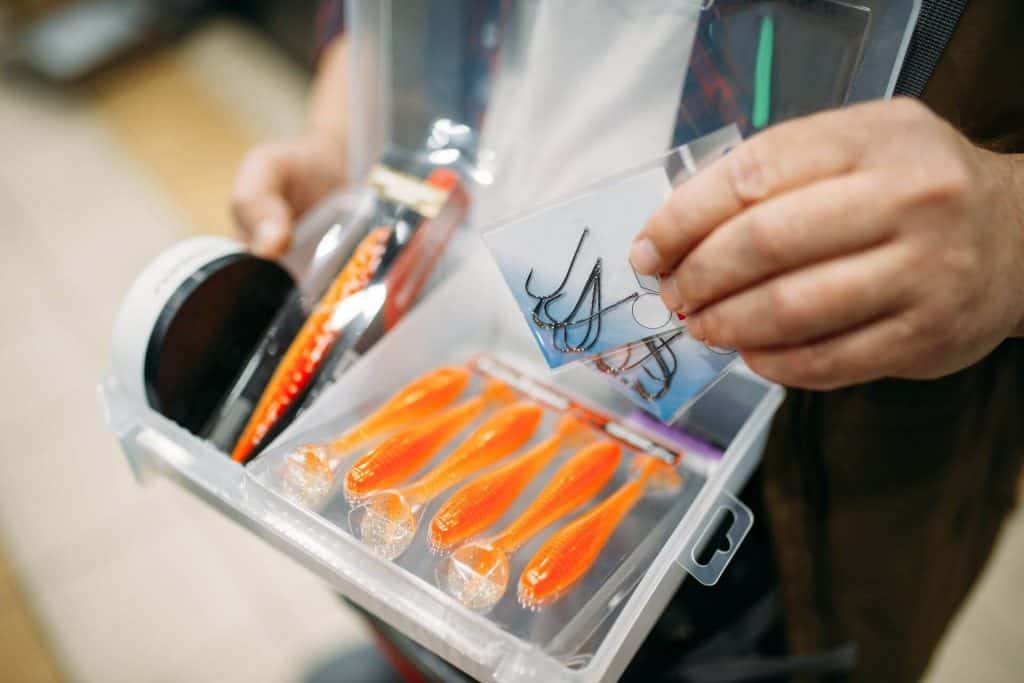 Tips For Fishing Like A Local
As much as we all love a relaxing day on the water and bringing home a seafood feast for dinner it's important to remember a few key points.
1) Boat Etiquette
Don't be that guy at the boat ramp. Our boat ramps are popular and can be busy, especially in peak holiday periods. Make sure you have your skipper's ticket, bring your manners, and respect other boaters.
2) Keep to the Size and Bag Limits
Check Fisheries WA for up-to-date sizing and bag limits. It is crucial to the sustainability of our fish stocks that anglers only take what they need. Never exceed bag limits and don't take undersized stock. Hefty penalties apply.
3) Be Clean
Leave only footprints. This is self-explanatory. Don't leave rubbish on the beach and don't leave fish guts at the boat ramp or on the jetty. Clean up after yourself and let's keep our beautiful coastline enjoyable for everyone.
Wrapping Up: Camping Store Margaret River
When it comes to finding camping gear and supplies in Margaret River, you can trust the local camping stores to cater to your outdoor needs. With their wide range of high-quality products, knowledgeable staff, and convenient locations, these stores are your go-to destinations for all things camping.
Whether you're a seasoned adventurer or a beginner looking to embark on your first camping trip, the camping stores in Margaret River have you covered. Stock up on essential equipment, gear, and accessories to ensure a comfortable and enjoyable camping experience in this breathtaking region of Western Australia!
Related Posts:
Australia Travel Planning Guide
🚑Should I buy Australian travel insurance?
100% YES! — Australia has "free" healthcare but it's only for citizens and permanent residents. Foreigners visiting need travel insurance in case anything happens on their visit. I like SafetyWing – their Nomad Insurance starts at just $1.50 USD a day!
🚗Should I rent a car in Australia?
Yes — Renting a car is a necessity in most of Australia! If you want to go on road trips or adventures outside of the major cities, and even if you're staying in a major city, you'll want to rent a car. If you are visiting Margaret River, it will be even more important that you hire a car, you'll need it to be able to get around and see all the great attractions and wineries!
🏨What's the best way to book my Australian accommodation?
My go-to for Australian hotels is Booking.com. Pretty much all registered accommodation use Booking.com (but not necessarily any of the other major booking platforms), and even most of the holiday homes and caravan parks use Booking.com too!
If you're planning a trip to Australia where you will stay at multiple locations, it's super handy to have all your accommodation listed in one place, and accommodation owners like Booking.com because it's easy to contact the guests using the messaging platform if the guest has an international phone number.
I sincerely hope you enjoy your visit to Margaret River!