Mountain Biking Margaret River: Your Complete Guide in 2023!
Are you looking for somewhere to go Mountain Biking in Margaret River?
Mountain biking is the fastest-growing recreational sport in Western Australia. There are heaps of Mountain Bike Trails in Margaret River to try out and this activity is a huge drawcard to the region. You might see more mountain bikes than surfboards in Margaret River these days!
The Margaret River region offers a variety of quality trails. The majority are fun, flowing single-track networks. Most are conveniently located close to town. There are no park passes required so the trails in the region are free to ride all year round!
Locals and visitors love riding our trails every season. However, the most popular months are autumn, winter, and spring. This is due to the milder weather conditions. Be prepared for some mud after rain though!
Affiliate Link Disclosure
This article contains some affiliate links which means that I may earn a small commission when you click on them, at no additional cost to you. I do hope you find the information in this article helpful!
[WPSM_COLORBOX id=4408]
Related Posts:
Best Mountain Biking in Margaret River
Best Mountain Biking in Margaret River
The Creek Trails (AKA South Carters Road)
If you are looking for Margaret River MTB Trails where the locals go, this is your spot. The Creek Trails have a lot of older single-track networks. These trails are best suited to intermediate or advanced riders. Thrill-seekers can ride at a faster pace to increase difficulty.
There are some jumps, granite outcrops, and steeper cross-country style descents. The creek trails are situated amongst the natural forests. This means they are well shaded in the summer months. They can be muddy after significant rain in winter though.
The technical aspects of these trails include steep climbs, doubles, and log rides. They are not for beginners, the faint-hearted or kids.
The Woodjitup Trails (AKA Compartment 10)
The Woodjitup Trails are recently created trails positioned in the Woodjitup National Park. This area is significant to the Wadandi people.
The trails cover approximately 10km and seamlessly weave into each other. They are a well-signed network of trails so you will always know where you are. There are beginner, intermediate or advanced networks. These trails also feature constructed berms and jumps. Perfect for testing your mountain bike riding capability!
The car park to enter these trails is only 2km from Margaret River town. There is a car park here, which is a 1.3km ride from the Edge Of The Forest Motel or you can easily ride from town.
Bunnitj Biddi Trail
A less busy, good scenic ride for beginners in Margaret River is the Bunnitj Biddi Trail. This was formerly known as 10-Mile Brook Trail. This is an easy 9km ride beginning at Rotary Park. It meanders through the forest close to town and only takes about an hour to complete. This is a fun place to begin to learn mountain biking in Margaret River.
Middle Earth
Further afield, you'll find Middle Earth. Middle Earth offers 24km of more endurance cross-country style riding. This trail is best for intermediate or advanced riders. It was constructed by a couple of locals and covers as much ground as possible! It can be a bit of a maze in there so go with friends and refer to your map! It is close to the Beer Farm for a well-deserved ale and meal after your ride.
Wadandi Track
For a more leisurely ride, Wadandi Track is for you! This trail runs from Witchcliffe to Cowaramup and is relatively flat. It covers approximately 26km of the old train line to Busselton. The picturesque scenery varies from farmland to forest and offers abundant bird life. This popular trail is suitable for beginners and can also be ridden on a hybrid or an e-bike.
There are plenty of places to stop for coffee or a snack in Cowaramup, Margaret River or Witchcliffe. We love the Hairy Marron for a coffee and a chat with knowledgeable bikers. This trail is also fantastic for spotting wildflowers.
Boranup Forest
If you are exploring further south and looking for Margaret River Mountain Bike Trails that go through the forest, there are some beautiful rides in the Boranup Forest. This area was recently affected by bushfires but will come back better than ever! These trails cover approximately 13km and are located 25km south of Margaret River. These trails are suitable for beginner to intermediate riders. You will meander through the Karri Forest enjoying the spectacular scenery. These trails are linked by gravel fire roads but do feature dedicated single tracks.
Down South Mountain Bike Festival and Cape to Cape MTB
The popularity of mountain biking in Margaret River has brought events to the region. Down South Mountain Bike Festival is a family-friendly event. It is held over two days in June and includes events in Dunsborough and Margaret River. However, the region's most renowned event is the four-day Cape to Cape MTB riding event. This endurance ride covers about 210km and takes four days to complete! It is usually held in October and accommodation can be scarce so get in early!
Best Accommodation For Mountain Biking
Edge Of The Forest Motel is located on the Bussell Highway just on the edge of town and is the perfect location to begin your mountain biking in Margaret River. Not only are there walk and cycle trails within several hundred meters, but there are also bike wash-down and workshop facilities and secure bike storage available. The owner, Steve, is also super knowledgeable about the area and happy to help you with anything you need! (Tell Steve we sent you!)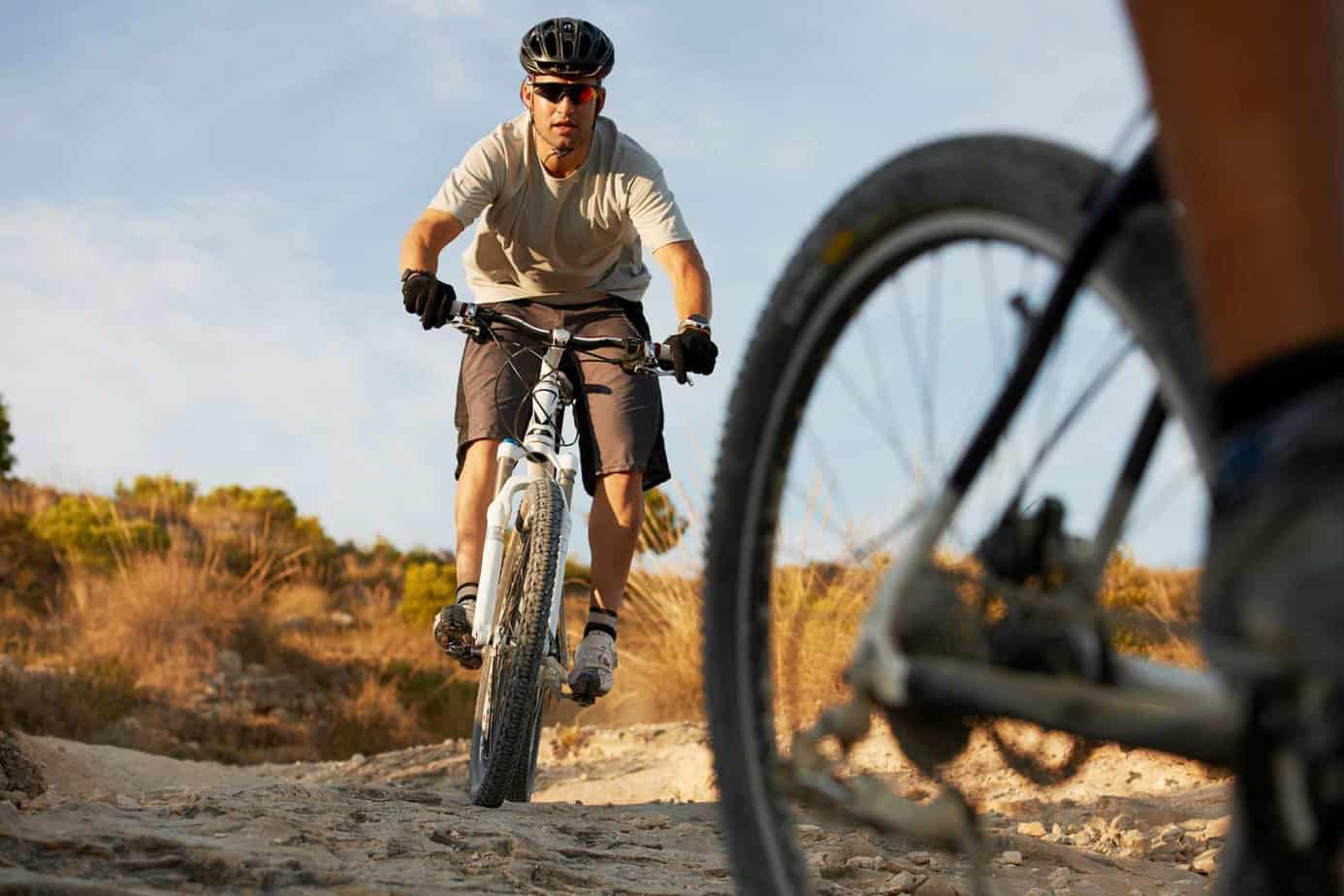 Final Tips
I hope this list has been helpful in your quest to find the best Mountain Bike Trails in Margaret River!
Mountain Biking in Margaret River is a super fun activity, however, preparation is key, especially in our hot summer months. Eat well prior to your ride or plan stops. Ensure you have sufficient water (we love camelback bike hydration packs). Download an app with maps and GPS like Trailforks. Plan your journey with family or friends.
It is also a good idea to familiarize yourself with weather conditions and up-to-date bushfire advice. Be a respectful rider, leave no trace and enjoy mountain bike riding in the Margaret River Region.
If you are just getting started on your mountain biking journey we can help you! Do you need technical advice or repairs? Would you like some local knowledge on trails? Check our guide over here where we recommend local gurus to help you out.
Related Posts: