Boranup Beach: Locals Guide 2023
⭐RATING: 4.7/5 | 🌏DISTANCE FROM MARGARET RIVER: 31km |📍LOCATION: Boranup WA | Google Maps | ☀️BEST TIME TO VIST: Spring, Summer, Autumn | 💲COST: Free | 🐶DOGS ALLOWED: No | 🕰️OPEN: 24 hours | 🚗PARKING: Yes, on the beach | 🚻FACILITIES:None | 🛣️UNSEALED ROADS: Yes, 4WD only
If you're heading to Margaret River and looking for a fun place to 4WD, surf, or fish like a local, then the pristine sands of Boranup Beach should be on your map.
As a Margaret River resident since 2016 and former motel owner here, I've spent countless hours with my toes in these sands and have guided thousands to find their own slice of coastal bliss here.
In this article, I'll unveil the best-kept secrets of Boranup Beach, from its crystal-clear waters to the serene forest backdrop. Whether you're seeking solace in the surf or a family-friendly day out, let's dive into what makes Boranup Beach a must-visit on your Margaret River itinerary!
Where Is Boranup Beach?
Boranup Beach is one of the longest beaches in the Margaret River Region, and includes 7.8km of white, sandy beaches, between Hamelin Bay in the south and North Point in the north.
How To Get To Boranup Beach
Let me explain to you the two ways to Boranup Beach, both ways in are 4WD only.
If you are driving from the north, you can travel south along Caves Road, and turn west onto Boranup Drive (make sure it's Boranup Drive South, not Boranup Drive North). The correct track is almost directly opposite Boranup Maze. Drive past the camping area and keep going for another 2km or so, then take a left onto Grace Road and follow the road until the end. From here, you can park in a car park at the top of the hill and walk down a sand dune to the beach.
If you are driving from the south, head north along Caves Road, and about 600m after the intersection of Caves Road and Bushby Road, take your first left gravel road you come across, marked as Reserve Road on maps. This is a much harder track, but a stunning drive, suitable for experienced 4WDers only. There are a few rocky sections and there can be deep puddles and washouts after rainfall. It's important to let your tyres down and be aware of your clearance, especially over some of the rocky sections. The track can be busy on good surf days or during the salmon run so be aware of other drivers.
Both tracks are 4WD only, and I recommend being prepared to let your tyres down, and taking an air compressor, recovery tracks, water, and a snatch strap, or even better, travel with a second vehicle. Reception can be patchy as well, so let someone know where you are going and what time you are expected to return.
Boranup Beach Facilities
Boranup Beach offers a rare, untouched escape, where the only facilities are the natural surroundings themselves. Here, the absence of shops, toilets, and benches invites you to come fully prepared for a day of unspoiled beauty. Pack wisely and bring all essentials, for the journey back through the rugged 4WD track is an adventure in itself.
Things To Do In Boranup Beach
Boranup Beach Camping
Are you wondering can you camp at Boranup Beach? Unfortunately, the answer is no, however you are very close to Boranup, Contos, Jarrahdene and Point Road Campgrounds. Find out more about the Best Camping Spots in Margaret River.
Boranup Beach 4WD Track
You can drive on Boranup Beach, but to do so you will need to take Reserve Road to do so as Grace Road only takes you to a car park.
You will be able to drive a fair section of the beach, but you may eventually come to a section that gets too close to the water, in which case turn around and head back.
The sand is very soft in winter and close to the water and you will need to lower your tire pressures accordingly. Take your time and be careful, you don't want to get bogged on this remote section of beach!
Boranup Beach Fishing
The fishing here is awesome, with plenty of good Herring, Tailor and Skippy biting regularly. You can even target Mulloway in the deeper channels. This is also a great beach for catching Salmon during the annual Salmon run. I have written a complete guide to allllll of Margaret Rivers Fishing Spots if you want to find a good spot to fish!
Boranup Beach Surfing
If you have taken the Reserve Road option to get onto the beach, drive along and check out the sandbars to find a good place to surf. If you have parked in the car park off Grace Road, about 3km north of the Reserve Road option, you will find a few surfers here as there are consistent waves and most people use the Grace Road option.
Boranup Beach Swimming
Are you wondering if can you swim at Boranup Beach? My advice is to be very careful and I probably wouldn't recommend it. It can have serious rips and undertows. Also, it's an unpatrolled and remote stretch of beach, so you are a long way from help if something bad happens.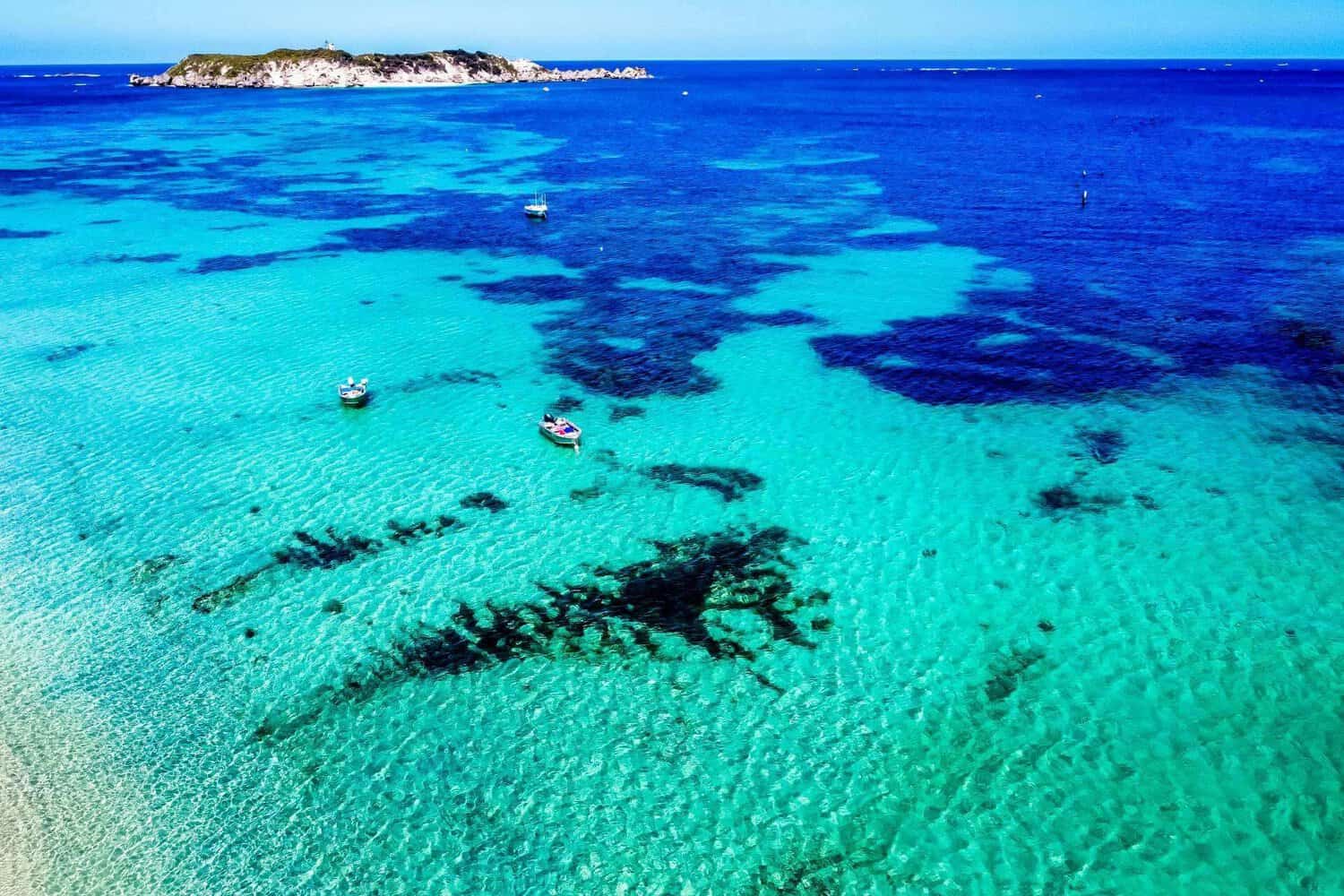 Is Boranup Beach Dog-Friendly?
No, Boranup Beach is not dog-friendly as you would have to take your dog through Leeuwin-Naturaliste National Park to get there, and dogs are not allowed in national parks. You are allowed to drive along Caves Road with a dog in your car, even though it falls within Leeuwin-Naturaliste National Park, as long as you don't stop inside the park boundaries. Park Rangers will fine you if you are caught, so don't even bother trying.
Wrapping Up: Boranup Beach Margaret River
As the day concludes at Boranup Beach, the untouched beauty of this place truly shines through. This remote stretch of coastline, devoid of modern amenities, offers a genuine escape into the natural world.
Make sure to tread lightly, preserving the pristine condition of the beach, and carry with you the lasting impressions of Margaret River's coastal charm. From surfing the crisp waves to engaging in beachside fun with family, Boranup Beach stands as a testament to the pure delight nature can offer.
Related Posts: